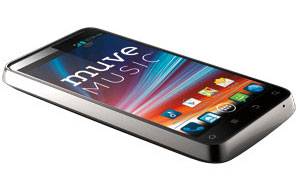 Cricket Wireless is one of the more popular prepaid wireless carriers around today. The company has announced that it has added a new Android smartphone to its lineup called the Engage LT. The smartphone runs Android 4.0 Ice Cream Sandwich.
The device uses a 1 GHz Snapdragon processor paired with 1 GB of RAM. It has a four-inch screen that has a fingerprint resistant coating to keep smudges and smears away. The smartphone also has a 3.2-megapixel rear camera that features a panoramic mode.
The camera has a built-in flash for taking high-quality photos in the dark and it can record video. Video is limited to 480p resolution and the camera features adjustment options for white balance, exposure, and color effects. The phone also supports 3G data speeds and has integrated Bluetooth.
The Engage LT will operate on several Cricket all-inclusive wireless plans. The company offers a $50 plan providing unlimited talk and text messaging with 1 GB of data. A plan for $60 offers the same unlimited talk and 60 with 2.5 GB of data. The best plan costs $70 and offers 5 GB of data and unlimited talk and text messaging. The two more expensive monthly plans also allow the Engage LT to be tethered the other devices to provide connectivity on the go.
[via SlashGear]