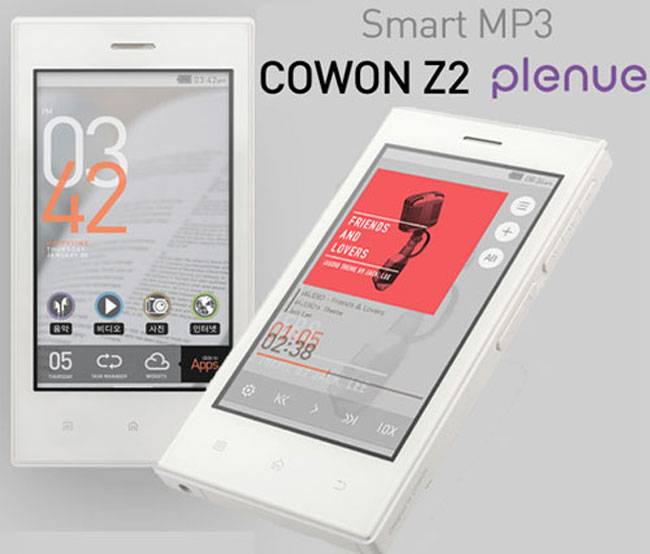 Believe it or don't, there's still plenty of people out there who just want a little flexible media playing in their mobile device, and at least six or seven of them haven't already bought an iPod Touch. For that market, Cowon makes some stylish and acoustically sound products, which they've lately been loading with Android. The latest is the Z2 Plenue, and no, we don't know what "Plenue" means, either. The device is on sale in South Korea now, but probably won't make it outside of Asia for a few months at the very least.
With a 1Ghz processor and 512MB of RAM, not to mention a 3.7-inch 800×480 OLED display, the Z2 Plenue is the equal of the original Nexus One and HTC Incredible, at least as far as power and visibility goes. Storage options range from 8GB all the way to 32GB, with the extra trick of being NTFS-formatted, so files larger than 4GB (like, say, HD video rips) can fit on the device's storage without issue. If even that isn't enough, you can augment it with the open MicroSD card slot. Connection options include the basic Wi-Fi and Bluetooth, and you get an FM tuner to sweeten the deal.
While three capacitive navigation buttons are shown, so is a pretty heavily modified Android skin, to the point that it's impossible to tell which version of Android is running underneath it. Based on the promo photo there appears to be some kind of proprietary app store that's definitely not the Android Market. If you're interested and you're in Korea, you can pick up a Cowon Z2 Plenue for $200-300 in local currency, depending on storage capacity.
[via Geeky Gadgets]