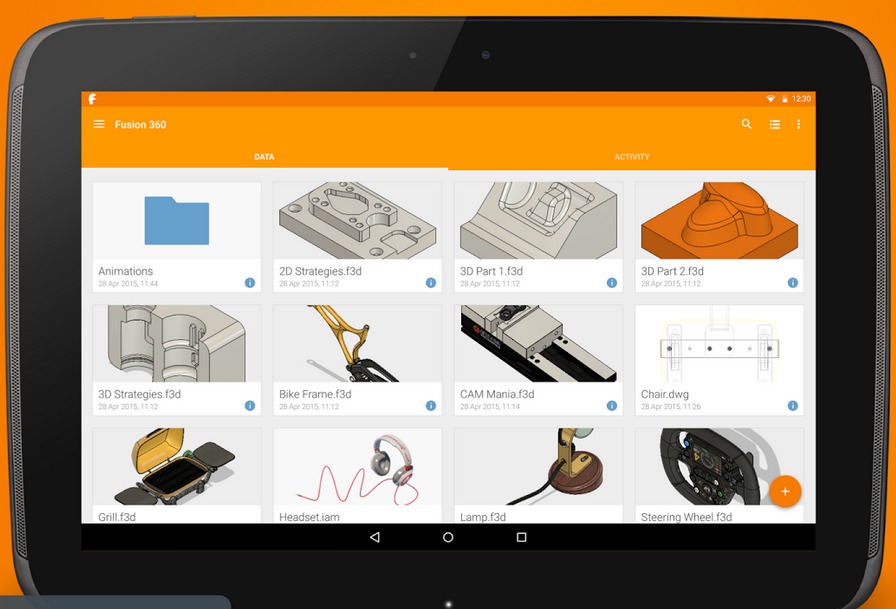 For 3D designers, mobile devices may seem pretty useless for them work-wise, as they would prefer to do all their designing and editing on their more powerful laptops and desktops of course. But that doesn't mean it can't be useful for other things, especially if you use the Autodesk Fusion 360 desktop program for product design and development. Now a mobile app version is available to help you organize your files and collaborate with colleagues on certain projects.
The Fusion 360 mobile app allows you to store and view your 3D design files with over 100 data formats supported, including SLDPRT, SAT, IGES, STEP, STL, OBJ, DWG, F3D, SMT, and DFX. You can add colleagues to give them access as well to these files, letting your team review large and small 3D designs and assemblies. The whole team will be able to track your progress on certain projects and view your updates and activties.
You can also choose to zoom, pan, and rotate the designs, all through touch navigation. And if you want to further explore what you or your colleague have made, you can access the design properties, look at the complete parts lists, or even isolate and hide some of the components for easy viewing. You will also be able to post comments on the designs, share it with other stakeholders, and share just screenshots if you choose to do so.
You can download Fusion 360 from the Google Play Store for free. You would need to sign in with your Fusion 360 account though to be able to use this app.