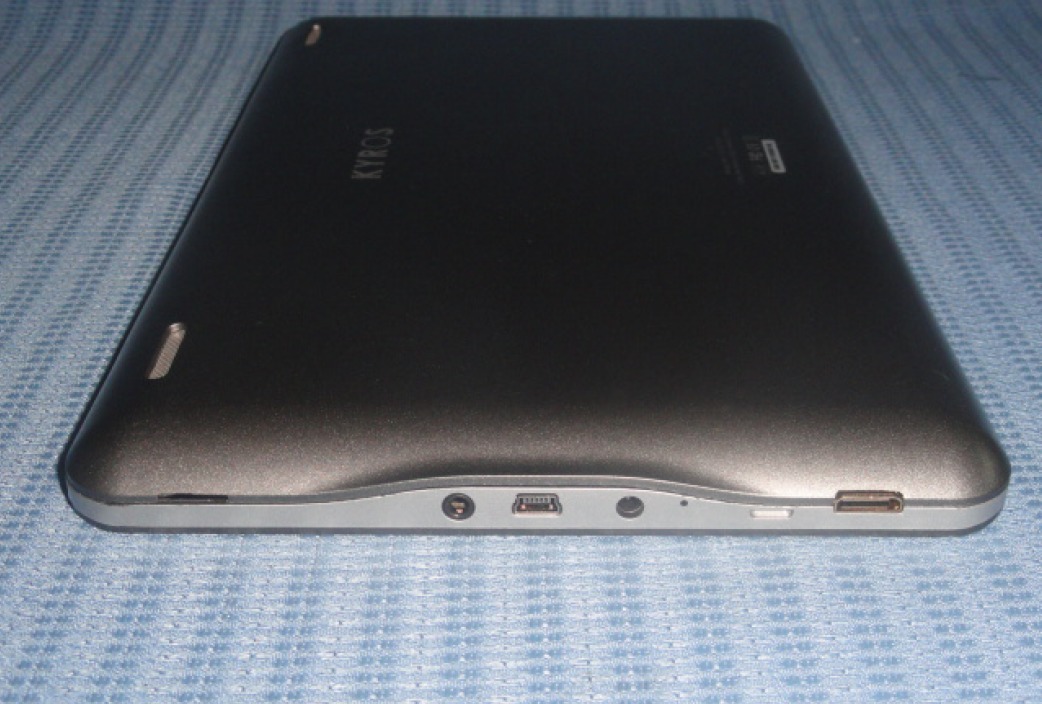 The popular manufacturer that has recently took interest in Android lately, Coby, has another tablet in the works and it has just cleared the FCC. Being called the Coby Kyros MID1125 this 10″ Android 2.3 Gingerbread tablet looks pretty sleek for the price we expect it to be, and apparently should be hitting stores soon.
Coby currently has a few lower end tablets already on the market but with outdated software. While we don't have Honeycomb on this latest offering it will be a great all around tablet and be priced around $200. Their other devices can be found at places like Amazon, or local stores such as K-Mart and Target. The new Kyros MID1125 seen above features a 10.1″ 1024 x 600 resolution display, 1.0 GHz single-core processor, 4GB memory, stereo speakers and even HDMI-out. We also spot a mini-USB port and a few other goodies on board.
We have a dedicated home button since this is Gingerbread and all, but that is about it around front — well that and what appears to be a front facing camera. With a very small bezel around then entire frame the device wont be very large and should be quite portable, it looks to feature some sort of aluminum design on the front and rear that should keep things durable. We are still digging through the documents to find out more specs but for now what you see is what you get. A decent mid-range tablet for around $200 running on Gingerbread.
[via Wireless Goodness]