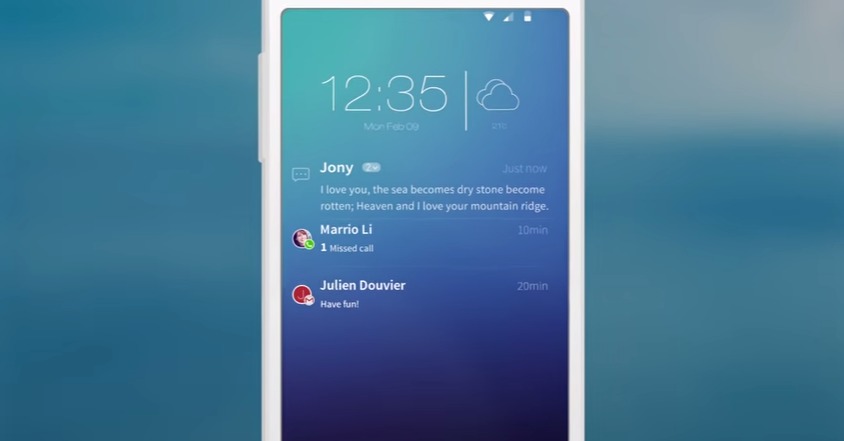 One of the better reviewed lockscreen apps for Android devices is CM Locker (Security, Booster). The newest update for this app makes it even better, that is, if you're one of the proud, new owners of Samsung's new flagship devices, the Galaxy S6 and Galaxy S6 edge. That's because CM Locker is the 1st lockscreen app that has support for the fingerprint unlock feature of the two new smartphones, making it easier for users to access their apps from their locked screen, while at the same time, keeping their device secure.
A lot of users like CM Locker because aside from the usual clock, weather, and date, it also lists vertically your most-used or favorite apps, based on how many times you use them. But if you want to manually control which apps show on your locked screen, you can also choose them, and then put apps on the blacklist if you don't want them ever to appear on your locked screen. It also has a camera shortcut so you don't need to unlock your phone to take those pictures (yes, even selfies!). The weather icon on the locked screen doesn't only show the temperature, but clicking on it gives you detailed and real-time weather information.
One other cool thing this app can do is that if someone tries to snoop through your phone and enters the wrong password, it will take a selfie of said person, therefore giving you the identity of who wants to hack into your phone (that is, if you still have your phone later on). When it comes to notifications, it has the usual preview and quick access to messages from various messaging apps like WhatsApp, Messenger, Viber, LINE, etc. Plus, you can also control your music through the locked screen as well.
Basically, if you like a clean-looking but highly-functional locked screen, then CM Locker is your man. Or rather, your app. You can download it for free from the Google Play Store.
https://www.youtube.com/watch?v=DhhAyv6tt7A?