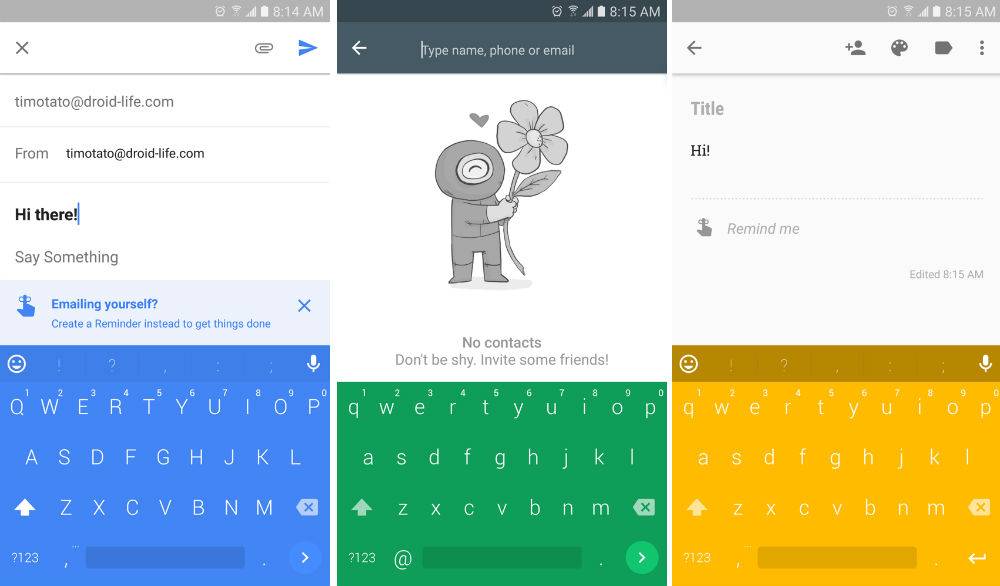 Oftentimes, our smartphone or tablet's built-in keyboard leaves us a bit unsatisfied, even though we constantly use them every day and almost every hour. That is why 3rd-party virtual keyboards have become a huge thing the past years, because we're always on the lookout for something better that we can use. One of the more critically acclaimed ones available right now is Chrooma Keyboard, and the latest update finds the app switching to a free model, among other changes.
The app was previously available at $1.49 but now the developers decided to make it free for all. But if you previously paid for it, don't worry, you still have all those premium features so you have an advantage over all the other normal users. You'll be able to restore your purchases and keep your upgrades, so no need to feel like you got ripped off by the developers (hopefully).
Aside from it becoming free, the update also brings some other new features and improvements like a new settings look and new color styles to choose from to match your mood or style. It also now has multi-language support so the predictions can adapt to the language you're using. And speaking of predictions, they're using a new algorithm so the predictive experience will now be better.
If you already have Chrooma, you can update your app to the latest version to see the improvements (and the free version!). If you don't have it yet, you can download from the Google Play Store, now for free!