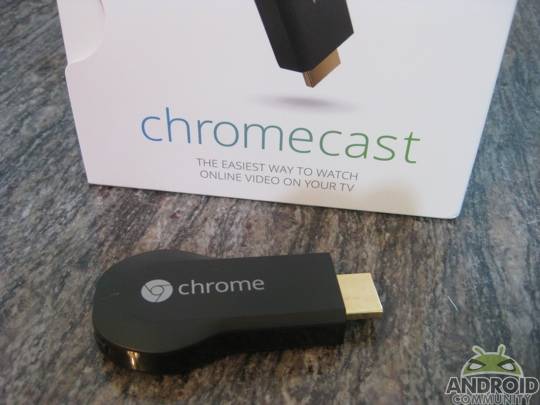 The Google Chromecast media streaming dongle is a pretty popular little gadget. When Google announced the device back in July many were extremely excited and rushed to the Play Store and Amazon to purchase the $35 dollar option. We quickly watched it go out of stock from most sites, eBay prices go through the roof and beyond, and things aren't quite back to normal yet.
We've been watching the Google Play Store, hoping the shipping times of 2-3 weeks would return to something more manageable, as we don't want to wait nearly a month to receive the gadget. Streaming YouTube, Netflix, Pandora, and tons of Google Play content all with ease sounds great, and we want it now.
After finally deciding we needed another one (since I already have two) our own Chris Davies snagged one from Amazon and wasn't too pleased when he received the shipping notification from Amazon. It looks like the Chromecast is still a rare item, hard to come by, and won't be shipping anytime soon. Amazon is warning buyers that it won't ship until mid to late October.
That's over two months away! At least you'll get it in time for the holiday break through right? At this moment it doesn't look like stock will be arriving anytime soon, and that 2-3 week shipping delay from Google Play is looking pretty good right about now. This is only a shipping estimate from Amazon, but they're pretty good at these types of things.
For more information on the exciting little Chromecast dongle that appears to be so popular at the moment, check out our full Google Chromecast Review. Did you get yours yet, and if not, what type of shipping estimate did you get from Amazon or Google Play?