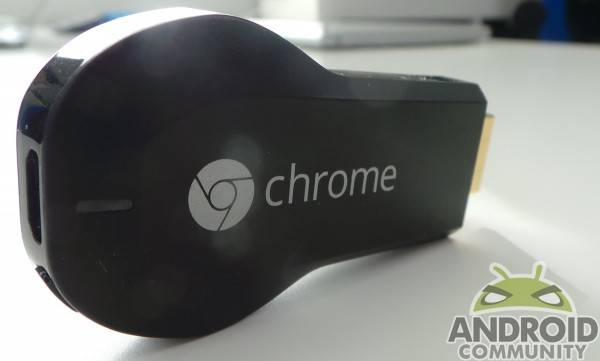 Aside from the two Nexus phones, Google is rumored to be revealing two Chromecast devices. Last week, we said the next Chromecast model will have fast play, enhanced WiFi, and on screen feeds–all in a new round dongle form and in three different colors. Nothing is official yet but more stuff are being leaked and more rumors are spreading that a music-centric Chromecast will also be available.
Rumor has it that another dongle with the Chromecast Audio will be ready. So instead of just the Chromecast 2, we can expect a Chromecast Audio which we're expecting will feature music and audio-related streaming functions. It could be something you attach to a speaker or an amplifier as it comes with a 3.5mm audio cable.
Inside Googleplex, the new Chromecast is said to be known as the "Hendrix". Probably after the American rock guitarist Jimi Hendrix so it could be really something music-related. There's also the idea that this will be a Sonos-style streaming from any supported Chrome browser or Android device. We're not quite sure about how it works but multi-room capabilities could mean a number of speakers are connected and play in different rooms.
There's music streaming and the Bluetooth speaker industry but this might be Google's first venture. Let's see how the the married couples face this kind of challenge.
VIA: SlashGear