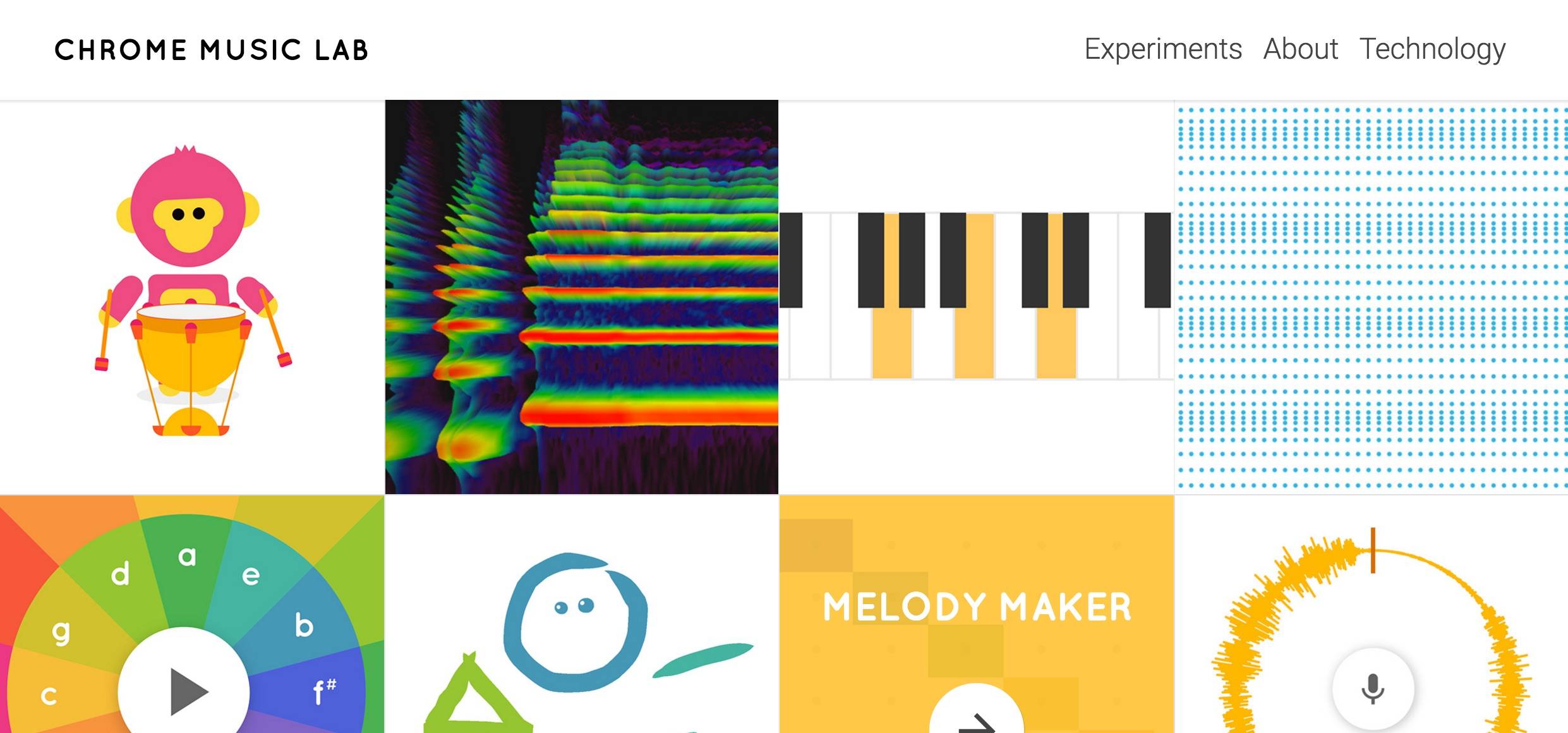 If you're the type of person who loves to see what makes music tick and who also likes to teach others (especially young kids) how to appreciate and learn more about it, then you should meet your new blackhole. Google is bringing you Chrome Music Lab, a web-based program that explores how music works in pretty creative ways. Teachers, students, musicians, or even just the musically curious will enjoy doing all the various experiments and developers can think of other creative ways to explore music.
It's not just one aspect of music that gets explored here in this website but all sorts like rhythm, melody, arpeggio, instruments, and more. You can visualize music and even different kinds of sounds, literally in the Spectrogram section. You can see (or rather listen to) how different kinds of arpeggios in different keys sound like. You can draw on the screen and then listen to what these drawings sound like. You can create your own kinds of beats in the rhythms section. You can play around with various notes in Melody Maker.
And if you think these experiments are already cool enough and will cause you to waste a precious amount of time on the site, Google says the Web Audio API they used to build the experiments is freely accessible so developers out there can make even more experiments through the open-source code.
You don't have to download any app to access Chrome Music Lab. Whether you're on your desktop, laptop, tablet or smartphone, go to your Chrome browser and point to g.co/musiclab.
SOURCE: Chrome