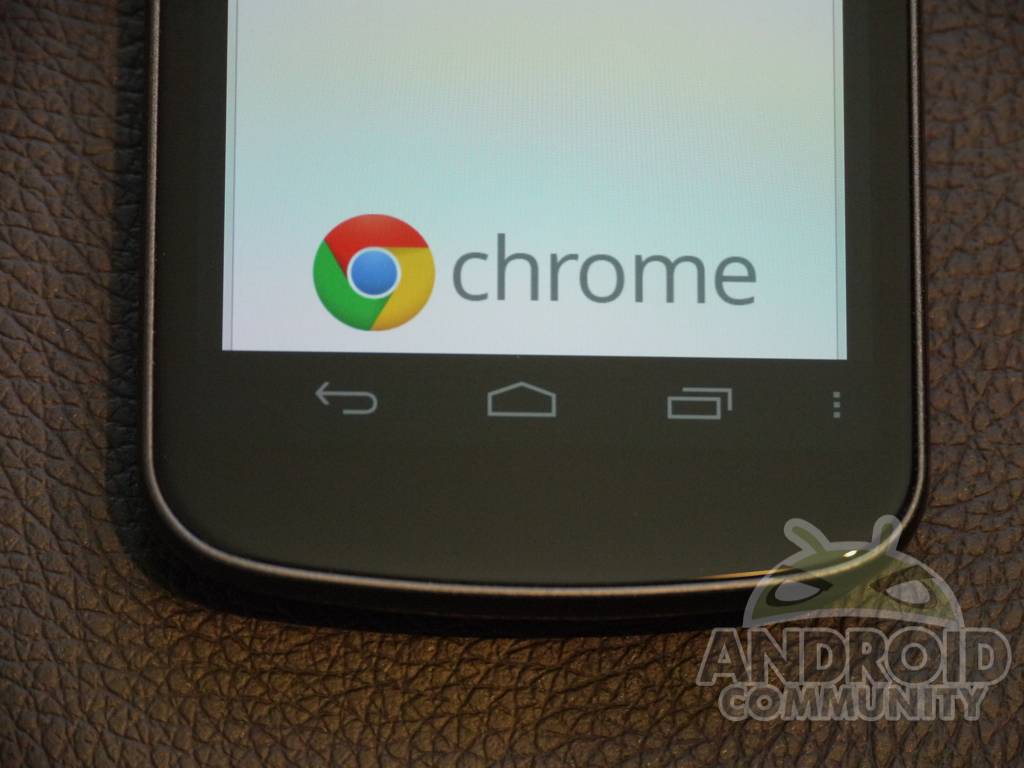 Chrome for Android is quickly becoming the most popular mobile browser for Android – as long as you have a supported device of course. While it hasn't passed the million downloads mark just yet, a new update today has added some new features and solves some critical bugs according to the Chrome Blog.
Nothing major was added with this update, and I'm still hopeful we'll get the same quick controls the stock browser is provided sometime soon, but I'm sure that is coming. There are a few notable changes that will help complete Chrome Browser as it gets ready to leave beta — since Google's still calling it Chrome for Android Beta. Along with the option to select desktop or mobile versions of sites we also can now add site specific bookmarks to our homescreen. Here is the newest changelog:
– Allow for download of files to the device
– Complex Text Layout (CTL) and Right to Left (RTL) text support in rendered pages
– Enable old-style YouTube embed content to be played via native YouTube app
– Support for country-specific suggested search engines
The main changes here being the addition of downloads, something that was truly being missed on Android phones and tablets. Then as you can see they've integrated the YouTube app to work with old YouTube embed content from sites. Now you'll be able to easily watch videos from your favorite sites right inside the YouTube app, even if the content is old.
Then we have country-specific search engines that goes nicely with the last update, which added support for tons of additional languages. Google recently stated Chrome for Android will improve by "leaps and bounds" and while this update isn't anything major, we still expect big things in the future from Google and Chrome.