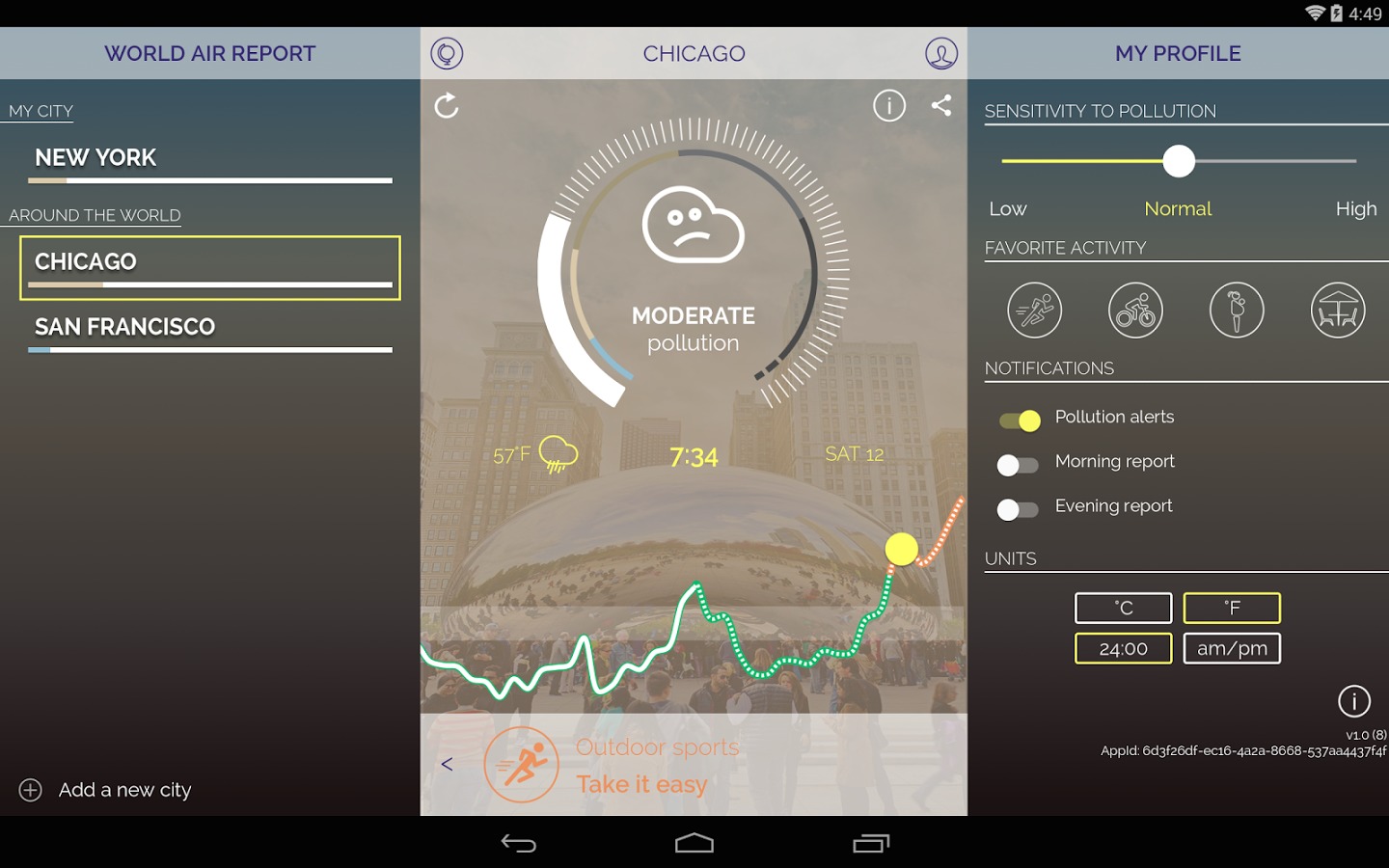 With the haze problem affecting most of Southeast Asia the past few months, it's not a joke anymore that the status of air pollution is something you have to think about when planning trips and outdoor activities. One tool that you can use to help you with that is called Plume Air Report and based on its name, it's pretty easy to understand and apply the learnings to our real-life situations.
Basically, what Plume Air Report does is to report to you in real time what the pollution levels are like in the place you're living in, or the place that you're going to. It's like a weather report, only it focuses on the pollution level at the moment and in the next 24 hours. It also can give you alerts when there's a pollution peak in your area so you know whether or not to go outside.
The app can also give you recommendations as to what time of the day is best, pollution level wise, if you want to certain activities like jog, bike around, walk to the nearest shopping mall, etc. You can also now receive real-time UV Index so that you will also know when to add an extra layer of sunblock for when you're going outside.
You can download Plume Air Report from the Google Play Store for free. For now, they cover more than 150 cities all over the world, like New-York, London, Paris, Shanghai, Beijing, New-Delhi, Tokyo, etc. They promise to keep adding more cities every day.