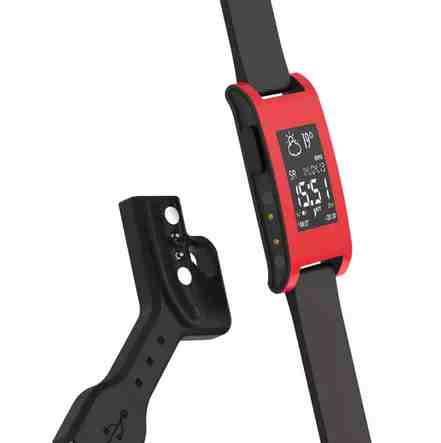 If your original Pebble smartwatch is a hotbed of activity, meaning you get notifications every few seconds, or you constantly use it to monitor your workouts and activities, then chances are, you would need to constantly charge your wearable device. But since it has quite a unique charger, as compared to the micro USBs of most smartphones or gadgets, that just means additional baggage for you. But a new portable charger called NomadKey for Pebble is tiny, convenient and just perfect for your quick charging needs.
Measuring at just 6.6cm x 0.5cm x 1.9cm and weighing at 7 grams, the charger is smaller than your finger (unless you have really small fingers) and is made to fit on your key ring or lanyard so that it would be easier to take it wherever you are. It has a USB plug on one end, and the magnetic charging connector on the other. It is bit off to the side because it wants to give off a real key vibe and it makes it more comfortable when it is in the key ring with the other "real keys".
In case you're worried it would easily break off or get bent when placed in your pocket or bag, it is made from a high-grade polycarbonate and a rubber elastomer. This should make the charger more durable and flexible, maybe even more than the original charger itself.
You can buy this device through the Nomad website for only $19.95. The NomadKey for Pebble currently only works for the original wearable, and not Pebble Time or Pebble Steel. The developer has hinted that there might be a future model for the latter though.
VIA: SlashGear