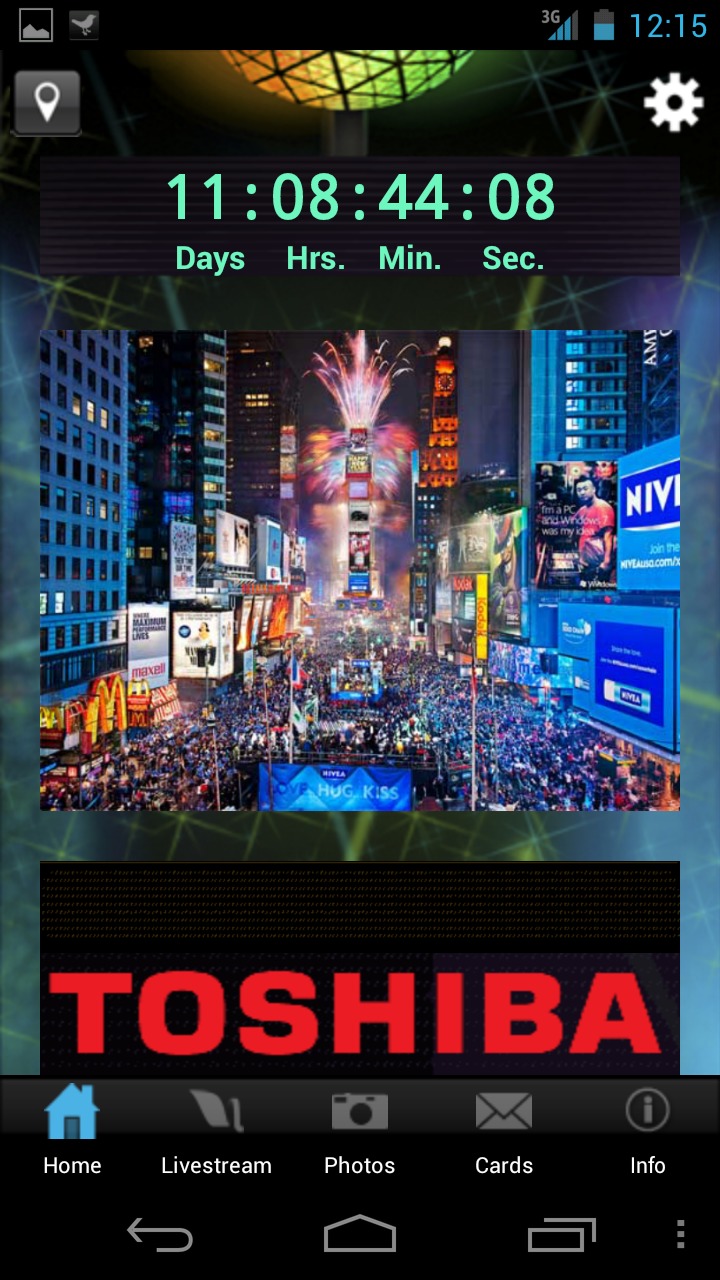 Celebrate New Years Eve in New York City and Times Square live right from your phone this year with the Time Square Official Ball App. Everyone celebrates the new year a little different but I'm sure everyone's watched the NYC Ball drop a time or two. I used this last year and today the application has been updated with full support for 2012 in just 11 short days. The countdown has already started. Who is ready for 2012?
In 2012 we'll be seeing tons of Android 4.0 Ice Cream Sandwich quad-core phones and tablets — it will be a fun time for the world of Android that is for sure. What better way to celebrate then watching the NYC Ball drop right from your Android smartphone or tablet since we can't all be lucky enough to live in the Big Apple.
I'll most likely be out on the streets of the Las Vegas Strip with a warm jacket and a few friends but I'll be sure and watch this from my shiny new Galaxy Nexus. The official app allows for sharing of photos, sharing your location, watching the ball drop live, reading up on past New Years Eve events and more. A few lucky uploaded photos will appear on the Toshiba super-screen so be sure and upload a few.
For those that love to get into the seasons and the mood this would be the perfect application. Get it today from the market link below and bring in the New Year with ease.
Market Link: Times Square Ball Drop