Unless you're the type of person who has no problems with sleeping habits, we all need things to help us fall asleep at night and wake up when we need to. The Casper brand, which has actually branded itself as a sleep expert of sorts, has now come up with a new product that is not a mattress, but rather a smart lamp which connects to your smartphone and will bring you a more convenient way of controlling the light around your bed and bedroom.
The Casper Glow is connected and set up to your smartphone through Bluetooth technology. Through the Casper Glow app, you will be able to control from 1 to 6 lamps at a time and not just help you wake up and go to sleep, but also do so in a healthy manner. You can set a sleeping time so that the lamp will gradually become darker to help get you in a sleeping mode and then brighten up when you set it to what time you want to wake up the next day.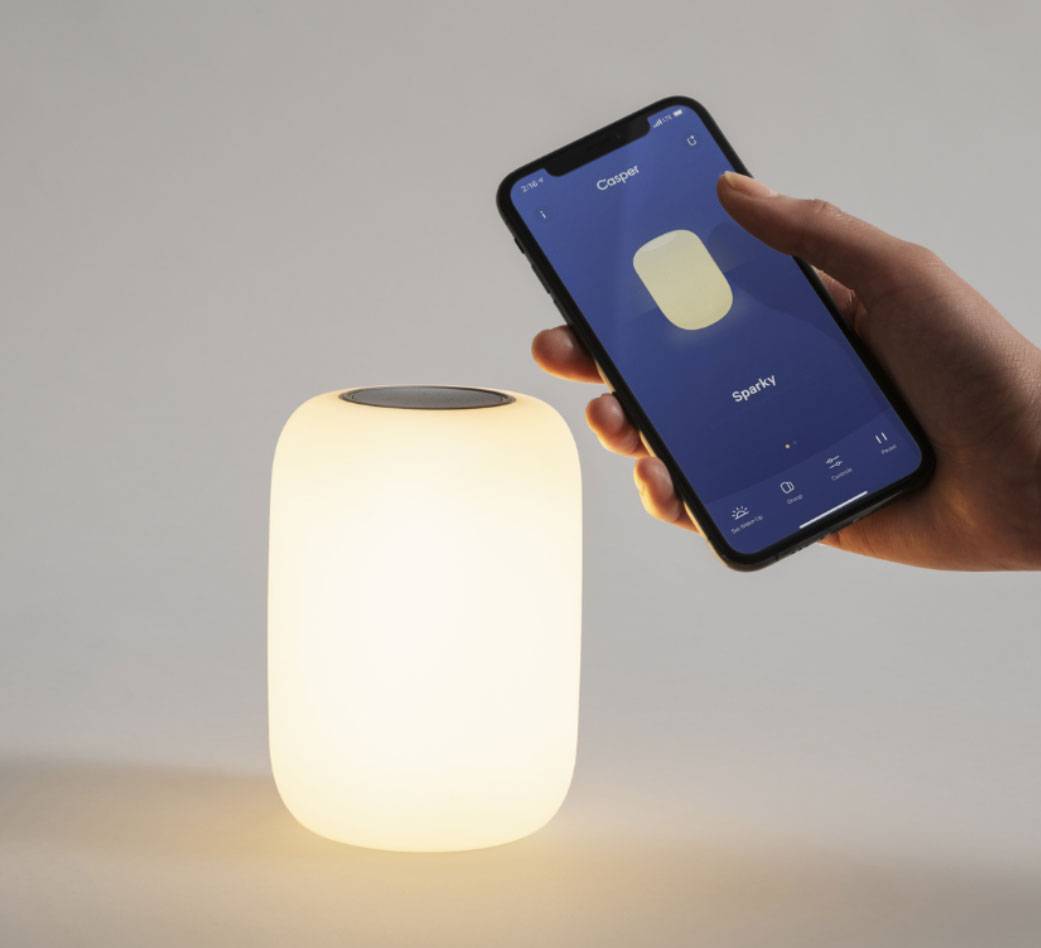 You can also control the device by flipping it to turn it on or off, twist it to adjust the brightness, and wiggle it to activate the "low, gentle light". There is a built-in light sensor that gauges what amount of light it needs to emit, depending on the light conditions of your room. If you wake up in the middle of the night and you need to go to the bathroom, you can pick it up and it will serve as your "guiding light" of sorts.
The lamp is 5-inches tall with 3-inches diameter. Inside you have a 2700k high-efficiency LED light and externally, it is made from polycarbonate material. As mentioned, you can sync it with other Casper Glow lamps and what you do to one, the others will follow.
The Casper Glow lamp will cost you around $89 and if you get a double pack, you will shell out just $169. They will be available later this year although they did not specify as to when this will be.
SOURCE: Casper
VIA: SlashGear