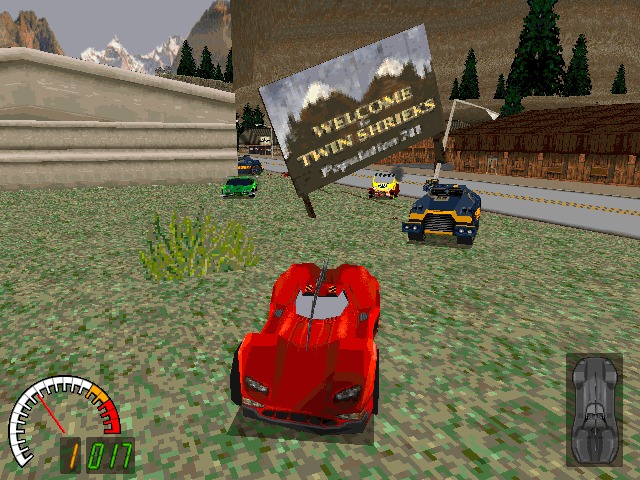 Twisted Metal? Tame. Crazy Taxi? Kid's stuff. For the true connoisseur (or alternately Android bloggers looking to relive their ten-year-old gamer fantasies) Carmageddon is the cream of the crop. And thankfully, Stainless Games is bringing the much-loved and often-loathed game to Android smartphones and tablets later this year. We recommend a tailored selection of death metal to get you in the mood until then.
For the uninitiated, Carmageddon came out in 1997 as a hybrid of racing, combat, and hyperbole. Based on classic B-movies like Death Race, the object is to get through the sprawling cityscape while destroying you opponents with obstacles, power-ups, and good old-fashioned physics. There was a major controversy surrounding the original game, because it featured pedestrians that could be killed (which seems to have been retrained in this port) but the last fifteen years has seen a lot worse in the world of gaming. We'll just leave all mention of S&M nun assassins out of this story, shall we?
The game itself is a direct port of the original Carmageddon, so beyond a few high-resolution textures and a new interface, it's not exactly pushing modern hardware. At least  you shouldn't need the latest high-end devices to play it. There will be a few additions, though, like a nifty side-swipe map and instant replays. The iOS version is planned for the summer, with Android following.
[via Phandroid]