Mobile games were specially created so you could play games while you're on the go, as its name states. But sometimes, you would also want to play said games on a bigger screen like your laptop or computer. That's why there are Android emulators out there and one of the most popular ones is BlueStacks. Now they are releasing version 4.0 and aside from the changes and new features, they claim that this makes your games perform better on the computer than on your best smartphone.
When you open your BlueStacks, you'll notice that the interface is pretty different. Don't panic though as they assure us that it's easy to learn and adapt to this new UI. The default screen upon launch is your installed apps so you can already choose which game you want to start playing. All the favorite buttons and links are on the bottom right so it will be easier to find them. You have the App Center, BlueStacks World, and Multi-Instance there but not taking up so much space.
You can also now personalize your home screen with skins and the new interface is much more customizable. You can add more than one skin to your account and then switch between them whenever you feel like changing it up. The multi-instance screen is now called Instance Manager and has a much easier interface. The key-mapping tool has also been improved so you can play the games using keyboard control much easier.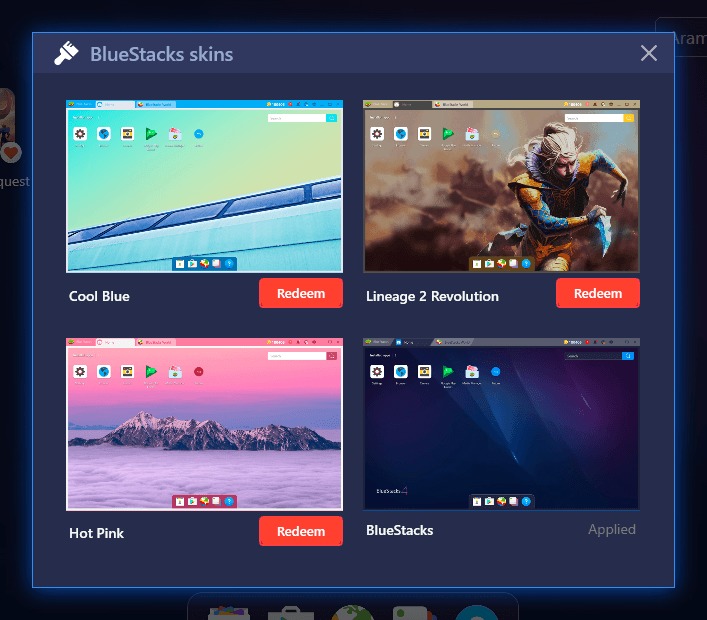 The developer says they've made a lot of changes behind the scenes to improve the performance of your Android games on your PC. They claim it's 8x faster as compared to the latest iPhone X or Samsung S9+. We assume of course that they're using a fairly new or advanced laptop or computer as well. They claim to give a faster, more efficient, and smoother gaming experience without sacrificing the graphics quality.
The BlueStacks Store lets you buy pro-gamer products using your BlueStacks Points which you can earn by participating in events. You also earn points and cards by playing a new game every day. You can even get prizes like shirts, a gamer mouse, a new theme, etc. Update your BlueStacks to enjoy all these new features and better performance now.
SOURCE: BlueStacks