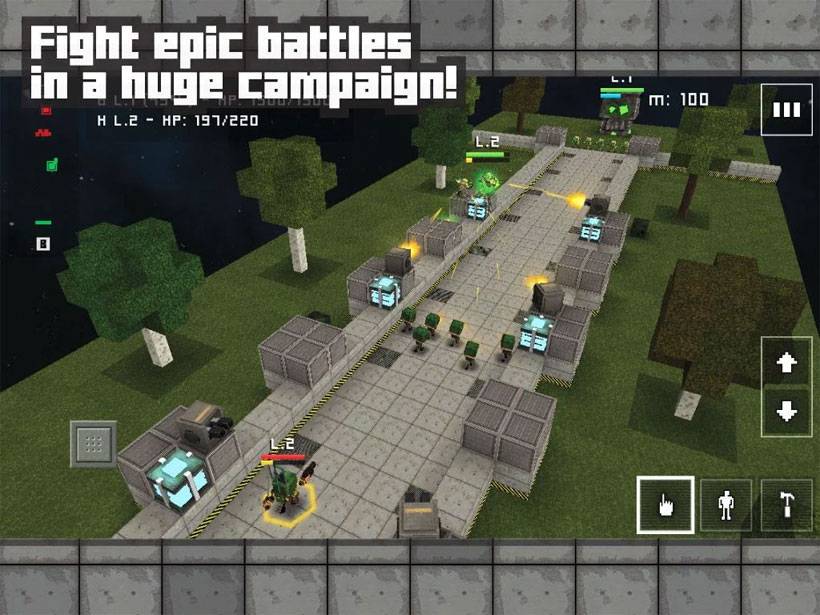 If you play Minecraft, you know that there are a slew of mods for that game including some that turn the game into a shooter. A new game has landed for Android gamers to check out called Block Fortress: War and it reminds me a bit of one of those Minecraft shooter mods.
In Block Fortress: War players will get to take control of some interesting warring creatures and control their fate. The game has block building elements, like Minecraft, and adds in RTS elements in a tactical game. Players get to play as one of five races with unique troops, heroes, and blocks for each race.
There are over a dozen heroes that players can play with different strengths, weaknesses, weapons, and abilities. Armies can be customized with different weapons. Players also get to build defenses by placing blocks, turrets, bombs, and more.
The game offers campaigns on five different planets. Google Play Services are supported and players can fight to the top of the 1v1 player leader boards. The game landed October 16 and size varies depending on the device. Android 2.3 or higher is required to play. Block Fortress: War is a free download with in-game purchases.
SOURCE: Google Play