So it's finally here and finally has a formal name. What was once known as the "Mercury" is, once and for all, the BlackBerry KEYone. It didn't turn out to be as long as previously thought, mostly because the screen isn't as big as we might have preferred. But the real question now is whether this BlackBerry QWERTY phone, probably the last BlackBerry-branded QWERTY phone we'll see in a while, will sell, especially given how much TCL is selling it for.
To get the size question out of the way, the BlackBerry KEYone isn't exactly bigger than your average phablet. In fact, it is shorter and narrower than the iPhone 7 Plus, though it is definitely way thicker. That despite having a full QWERTY keyboard. TCL did that by having a rather short keyboard and a short display. Only 4.5 inches diagonally in fact. And the resolution is an odd 1620×1080, which gives it a 3:2 aspect ratio that is rather unusual as far as smartphones go.
That keyboard is going to be familiar to those who have kept an eye on the BlackBerry Passport or the BlackBerry PRIV. Which is to say, it functions more than just a keyboard. Swiping on it is akin to a touchpad on a computer. And there are also keyboard shortcuts for launching apps or actions.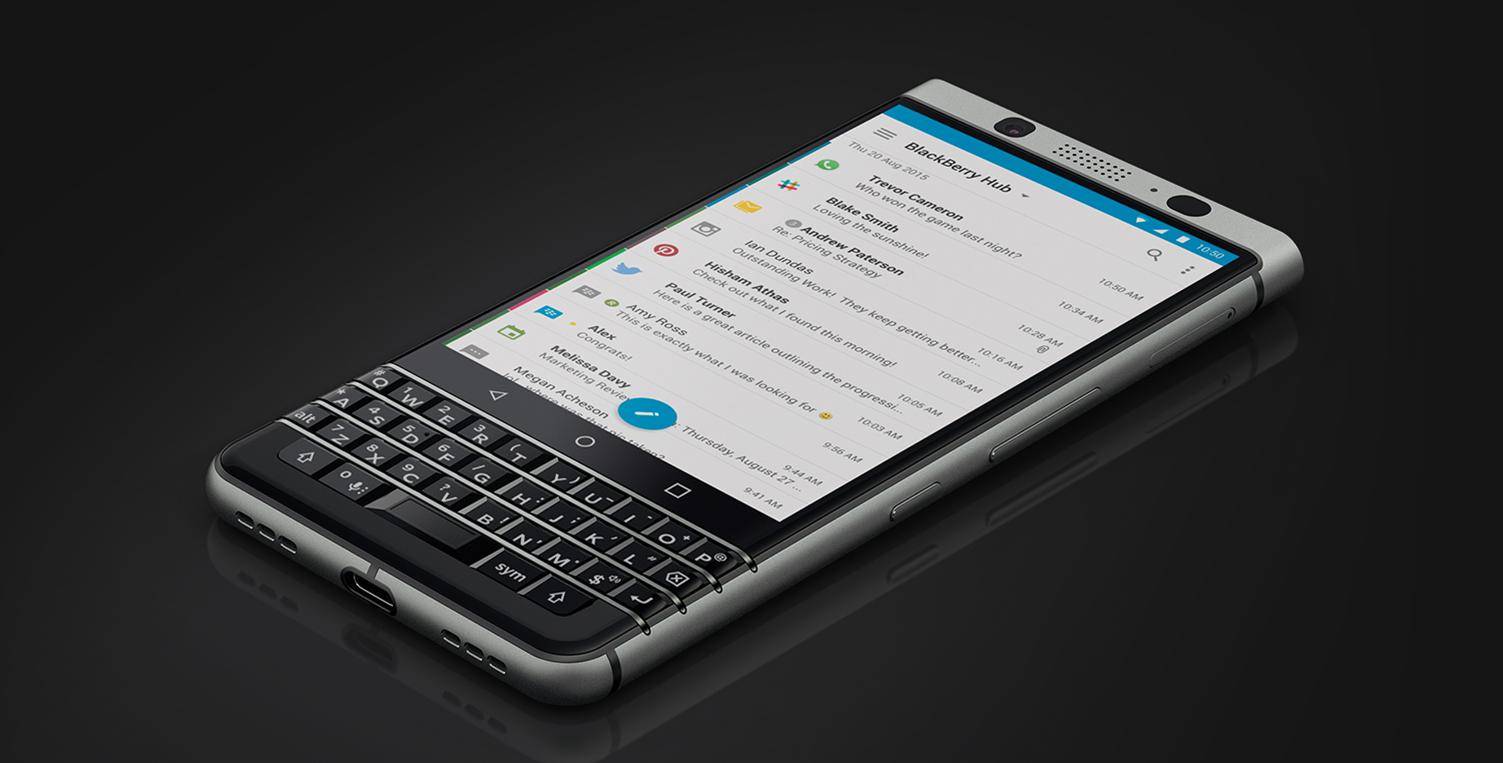 The rest of the specs, however, might be less than appealing. They're pretty fine for a mid-range smartphone. You have a Qualcomm Snapdragon 625, 3 GB of RAM, and 32 GB of expandable storage on the one hand. For imaging, you have a 12 megapixel PDAF rear camera and an 8 megapixel front cam. The battery is 3,505 mAh and support Quick Charge 3.0. It is also one of the few devices that come with Android 7.1 rather than just 7.0 out of the box.
• Operating System: Android 7.1 Nougat
• CPU: Qualcomm Snapdragon 625
• RAM: 3 GB
• Storage: 32 GB, expandable up to 2 TB
• Display: 4.5 inches, 1620×1080
• Main Camera: 12 MP, PDAF, dual LED Flash
• Secondary Camera: 8 MP, fixed focus, f/2.2
• Battery: 3,505 mAh, non-removable., Quick Charge 3.0
• Dimensions: 149.3 mm x 72.5 mm x 9.4 mm
• Weight: 180 g
While it's fairly decent for mid-range devices, BlackBerry Mobile and TCL are selling it for $549, which is pretty much on the high-end tier already. But that might be comparing red apples and green apples. They're almost the same thing but they cater to different taste buds. The BlackBerry KEYone is definitely targeted at those who find themselves keying text more than fondling their touch screens and have subscribed to BlackBerry's suite of enterprise-related service. The question is whether there is a big enough market willing to pay premium for that experience.
SOURCE: BlackBerry