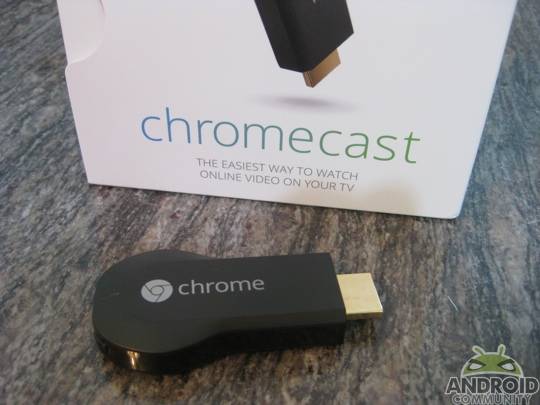 Bitcasa is touted as the service that offers "infinite storage" for your computer, phone or tablet and it looks like users will soon be able to use that storage to stream files to Chromecast. Users can get 10GB of free storage from Bitcasa or upgrade to that infinite storage level for $99 per year. While the pricing seems to be on the lower side, the low price of the Chromecast helped convince them of adding the support.
Keep in mind, Chromecast support hasn't been added to the Android app just yet though. More to the point, there hasn't even been a firm timeline given as to when the update will arrive. Instead the confirmation comes by way of Bitcasa Product Manager Luke Behnke who recently spoke with MobileBurn. Behnke talked about how they had been looking into ways to get into the TV market.
They had been considering which platform to support, but started looking towards the Chromecast due to the recent release and excitement.
"Chromecast seems to be a natural entrance for us given the kind of excitement it's been garnering already and just the price point for people to start using it."
Perhaps more important for those looking to stream media to a Chromecast using Bitcasa — it seems they are really setting themselves up as a cloud solution for streaming. Further comments from Behnke touched on how their "product was built with streaming from the cloud in mind" and about how by adding Chromecast support they are hoping they are able to prove they are different from other cloud solutions.
For those not as familiar with Bitcasa, they have apps available for Android and iOS as well as Mac and Windows. Take the Android app for example, the app is available for free and can be used with the 10GB free Bitcasa account. And while the Chromecast support has yet to arrive, the Bitcasa Android app is already a good solution for those looking to stream media from the cloud to their tablet or smartphone.