So what does a gamer need in a display? Well, gamers want their displays big, able to show high definition images and graphics, and give you buttery-smooth transitions from frame to frame. The problem usually is that bigger displays lack in responsiveness and suffer from lower framerates and definition. But that was before big format gaming displays – or BFGDs.
What are BFGDs? Graphics giant NVIDIA has collaborated with hardware manufacturers Acer, ASUS and HP to create the ultimate gaming displays. Imagine a high-end 65-inch 4K resolution HDR display able to give you visuals at 120Hz refresh rate (that's double the normal frequency) – that has an NVIDIA SHIELD integrated with it. That already sounds heck awesome.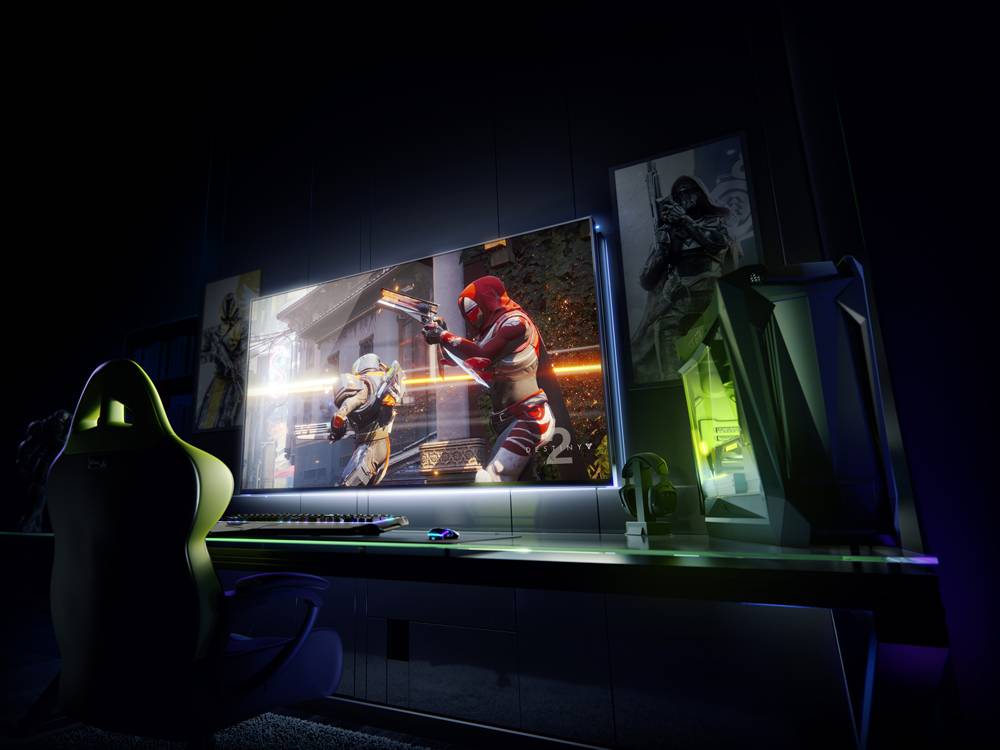 At the center of these displays is NVIDIA's G-SYNC HDR technology, which syncs the full 120Hz refresh rate of the display to any game you might be playing on the SHIELD or on your PC. The result? "PC gamers can now experience their favorite titles in all the low-latency glory they deserve," says Matt Wuebbling, head of GeForce marketing at NVIDIA.
These BFGDs are demoing at CES 2018, if you want to visit the NVIDIA gaming suite, or the ASUS ROG showcase room, or even HP's booth. Get a chance to be one of the first see these big gaming displays in all their glory.
SOURCE: NVIDIA