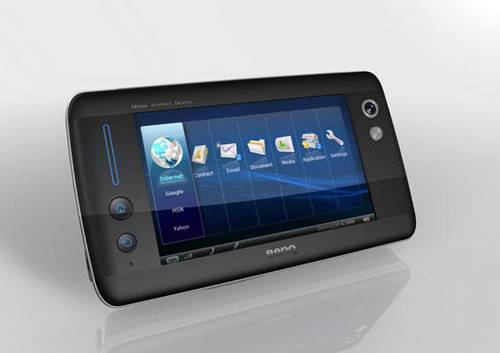 BenQ announced this week that it too would get involved in the world of Android-based tablets come 2011. They will will enter the market with the R100 tablet, the device will be a 10-inch tablet that will hopefully ship with Android when it's released.
The device will not be targeted at users who are looking for an ultra-poweful tablet. Instead it will focus on media consumption such as books, magazines and newspapers. It will ship with an 833MHz Samsung processor and will support stylus input for notes in Chinese writing as well as English. BenQ has not yet announced whether the screen will be capacitive or resistive, so multi-touch support is questionable.
The R100 will go on sale in at least Taiwan and mainland China with pricing to be announced. However, it's specs and BenQ's focus on subsidization, we can expect this to be a budget option.
[Via Electronista]