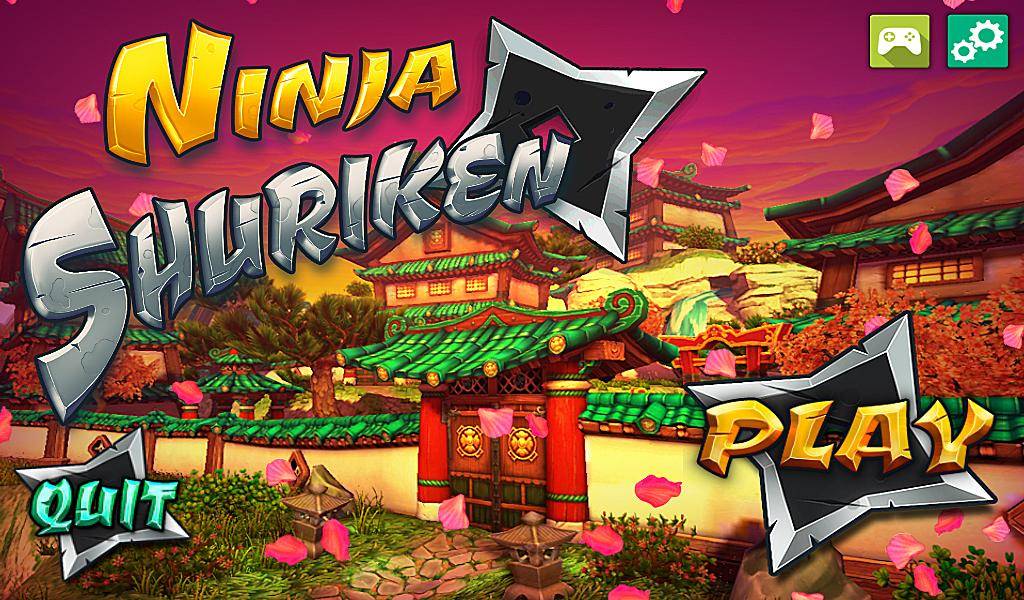 Deep down inside, almost everyone of us (well, at least the "normal" ones) probably secretly want to be a ninja. Our fascination with the Japanese "covert agents" have spanned decades of movies, manga, TV shows, merchandise, and eventually, video games. A new Android mobile game lets you realize your dream of becoming a ninja and helping defend the helpless through your kick-ass and stealthy moves. Are you ready to release the power of the Ninja Shuriken?
Your village is under attack by evil forces, and only your ninja skills, aided by your shuriken of course, will be able to save you and your friends. It starts out simple enough, with you defeating easily the soldiers who attack you, but eventually your enemies start coming in faster (and bigger and meaner!) until you find yourself surrounded and highly dependent on your "training" as a ninja. You get to earn coins, get some help with magic scrolls, and utilize the weapons you earn and are given in order to survive.
There are a lot of different shurikens that you will be able to collect along the way. The gameplay and controls are pretty easy and intuitive so you won't have a problem, especially if you play a lot of action arcade games. The colorful 3D graphics will add to the game's excitement. In fact, the levels are also dependent on whatever time of day you're playing the game, so that's a pretty neat feature.
You can get Ninja Shuriken for free from the Google Play Store. There are in-app purchases available, so do be careful with your spending.
https://www.youtube.com/watch?v=D8La3u1FyDY?