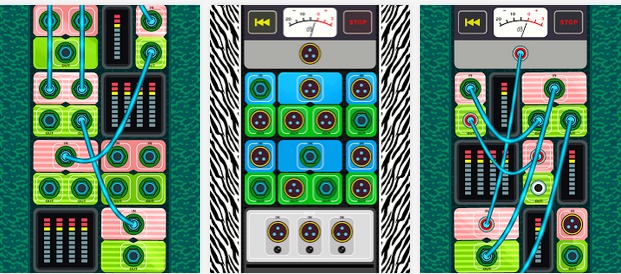 If you feel like untangling a mess of audio cables just to help a concert out, and then getting the chance to win a ticket to said major concert, all while holding your smartphone, then you better make space on your device for AUX B. If it's always been on your concert bucket list to be at the B-Sides Music Festival, then all the more reason for you to download this free puzzle game.
The point of AUX B is to untangle all the audio cables and plug them into the right sockets. It's actually based on the "technical side" of the B-Sides Music Fest, which is held yearly in Lucerne, Switzerland. The audio equipment needs to work perfectly in order for the festival to run smoothly. Just one cable not plugged in properly results in mute loudspeakers.
It sounds simple, but really, it is a puzzle game that will challenge you. But you don't need to have knowledge of audio equipment or even music in general. All you need is a logical brain to be able to figure out how to transfer the power from the top connector to the one at the bottom, all the while, navigating the tangle of audio wires and jacks. The game has 80 levels for you to try and solve.
If you are able to finish the game by May 15 this year, you will automatically be qualified to join a raffle. They will be giving away three tickets (one ticket each winner) to the B-Sides Fest, happening this June 11-13, with the free ticket valid for all three days. So download AUX B now from the Google Play Store for free, if you want to attend that music fest or if you just like playing puzzle games.