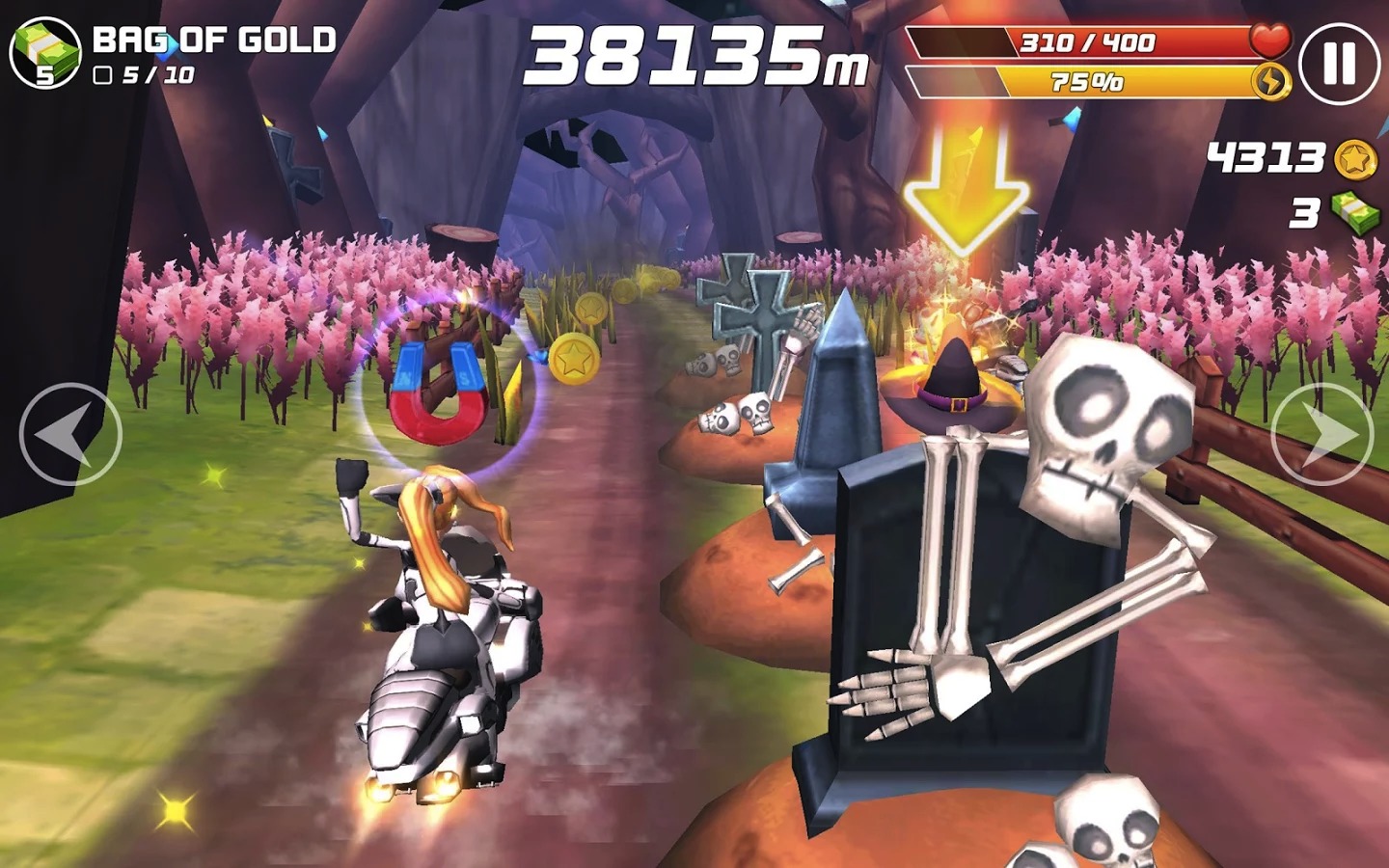 Daring to go on a new adventure? Try Rush Star Bike Racing Adventure and see for yourself what this unconventional racing game offers. This arcade game makes you bike through areas unexplored and dash through different exciting scenes. Experience biking through blizzard-striken villages, railroads with boiling-hot magma, or rainy jungles with your HOVER STAR 9 bike.
Rush Star Bike Racing Adventure will make you experience extreme speed race. It can be pretty exciting to visit a land never been conquered and then you leave your trace. Game is easy to control and master. Tapping on the left or right of the screen controls the direction of the bike. If you see boost items, collect time to experience Rush Time.
The best speed racer in town will need to complete all the stages and break the record. If you're done with the six themed adventures, you can still challenge yourself in the cop chase mode. You can also get special power items to boost system or enhance your bike's performance. Every event in the game, there are several items to unlock that will improve your ride. What's more impressive about the Rush Star Bike Adventure are the cinematic game scenes. You'll feel as if you're in a movie while the background music intensify the adventure.
https://www.youtube.com/watch?v=_tpi5Au2_wc
Download Rush Star – Bike Adventure from the Google Play Store