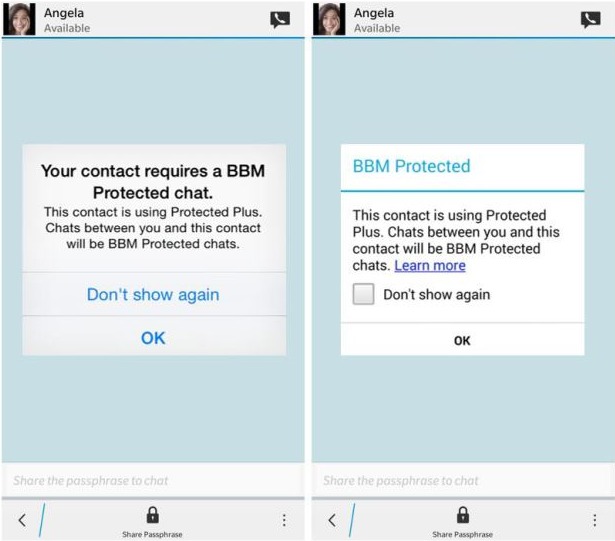 If you think that Blackberry is down and out for the count, you might want to think again. Well, at least when it comes to their Blackberry Messenger on Android devices. The OEM has announced they have reached 100 million downloads on the Google Play Store, putting them in the "top tier of messaging apps" in just a little more than a year since they became available for Android smartphones and tablets.
It may still not be as impressive as the numbers of other messaging apps like Viber, LINE, Snapchat, etc, but it still is a significant mini-victory for the beleaguered Blackberry. They also say that out of the 3.7 million reviews they've received on the Google Play Store, almost 2.4 million of them have given the BBM five stars. Over 1 billion stickers have also been sent, proving that stickers are the new emoticons. Their virtual goods within the messenger have also reached almost 1 billion in terms of impressions (views) so that is another milestone under their belt.
Just a few days ago, BBM released their latest update, which includes some cool new features. For example, you can now customize your BBM Pin (for a price of course). And it also now has support for Android Wear smartwatches so you can check incoming messages from your BBM friends. Other new features include multiple channel contributors and you can also now share photos in your group chats.
If you want to add to that one million downloads number (and if you still don't have it), you can download the Blakcberry Messenger from the Google Play Store for free. It is also available in the Amazon Appstore if you prefer getting your apps from there.
SOURCE: Blackberry