Just in time for the holiday season, Barnes & Noble has announced their most affordable tablet yet, the Nook 7" tablet. If you're looking for a simple gadget to give a loved one or if you're looking for one for yourself so you can read your books but you're on a strict budget, then this may be the one for you. It's also being positioned as an alternative to the Amazon Fire tablet, although the latter is already more than a year old already.
The specs of this tablet is nothing spectacular. It has a 7-inch display with 1024 x 600 pixels, which is kind of smaller than the standard 1080p for most mobile devices right now. In terms of storage space, they have doubled the one from their previous tablets so you now have 16GB but you can expand it up to 128GB since it has a microSD slot. It also has a front and rear camera (but don't expect much from a 2MP and VGA), a headphone jack, a speaker, and a microphone so you can make and receive calls.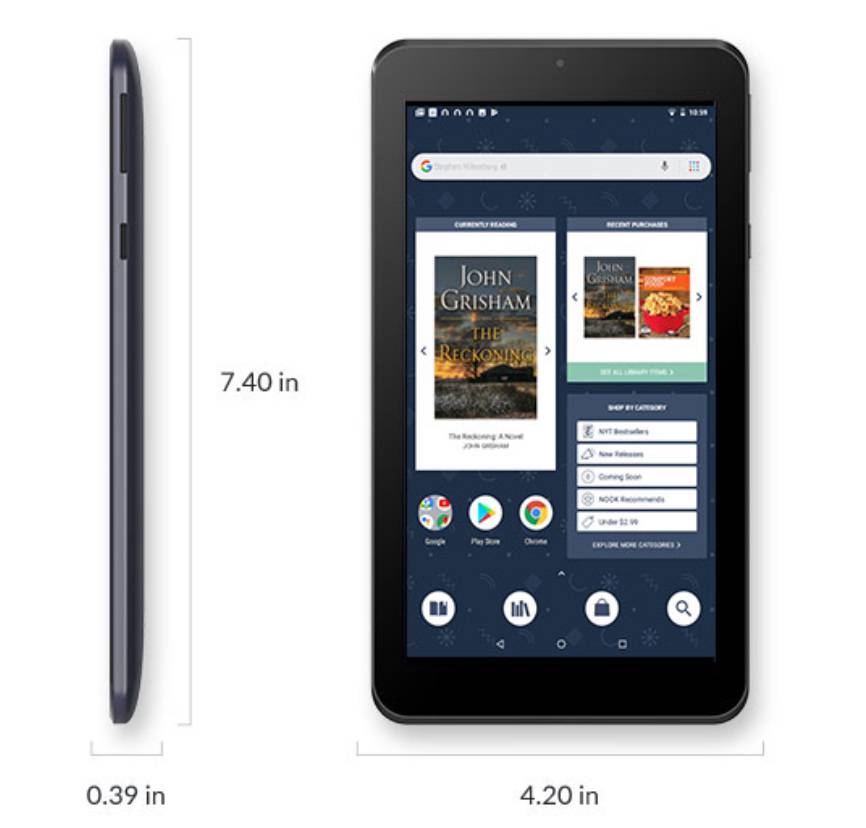 The custom home screen of the tablet will give you easy access to what your current read is and your most recent purchase as well as shortcuts so you can easily browse your NOOK Bookstore and Library. If you're a true blue book lover, then you'll like that you will have access to Browsery, their version of Goodreads where you can interact with a community of voracious readers and see their recommendations and reviews.
While the more than a year old Amazon Fire tablet may have better specs, what the Nook has going for it is that it runs Google Play Store as compared to the other one which is of course Amazon. It also runs a more open version of Android so if you prefer that to the more restrictive Amazon tablet, then this should be for you.
Oh and the most important thing about it? It will just cost you $49.99 and is now available at Barnes & Nobles stores and in their online stores as well.
SOURCE: Barnes & Noble