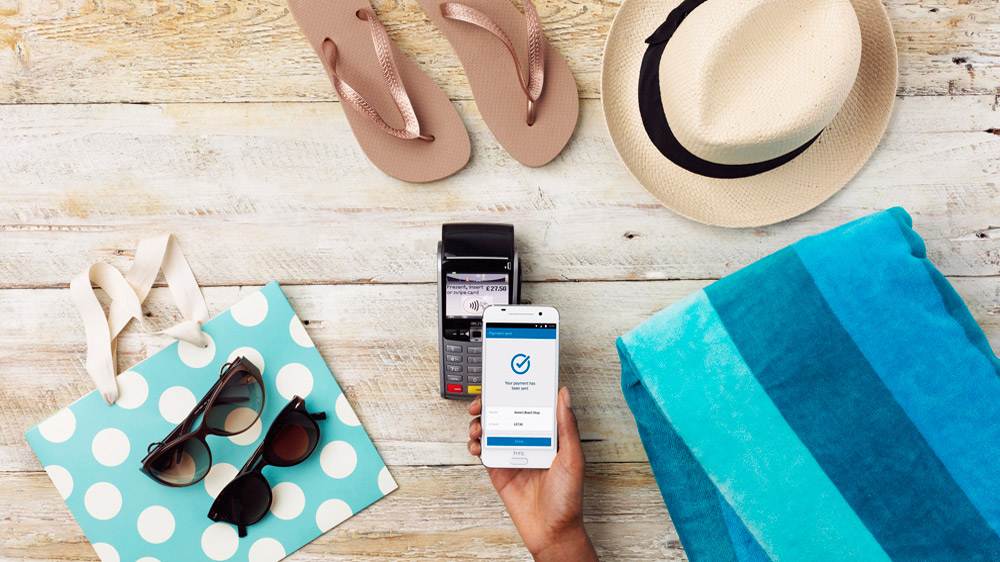 When Barclays refused to be part of Android Pay, we knew it was only a matter of time before it would launch its own mobile payment service. Well, finally, they have announced that their users who have supported Android smartphones and NFC capabilities can now use their mobile banking app to make payments at stores where you a standard contactless card can be used. This means that the battle is on for mobile payment platforms in the UK, with Apple Pay, Android Pay, and soon to come, Samsung Pay.
It's easy to set up this system, if you have a Barclays account and if you already have the Barclays Mobile Banking app on your smartphone. Just choose the Contactless Mobile option, choose which card you want to use and then follow the instructions on how to make the Barclays app your default payment app. Then all you have to do is tap your phone against the contactless terminal and your payment has been made. Make sure that your smartphone is awake for the transaction.
If your payment is below £30 (the minimum you can currently make), the payment will be made instantly. But if it's above that amount, you'd have to enter a PIN before tapping it to the terminal again. The Barclays payment app only supports transactions of up to £100 for now but maybe they will increase both the minimum and maximum payments later on.
The only annoying thing for this is that your lock screen will have a permanent notification saying "You can make contactless mobile payments," just in case you somehow forgot that you could. You can disable it by hiding lock screen notifications, but that will also affect your other notifications so you'll have to live with it probably.
VIA: Engadget