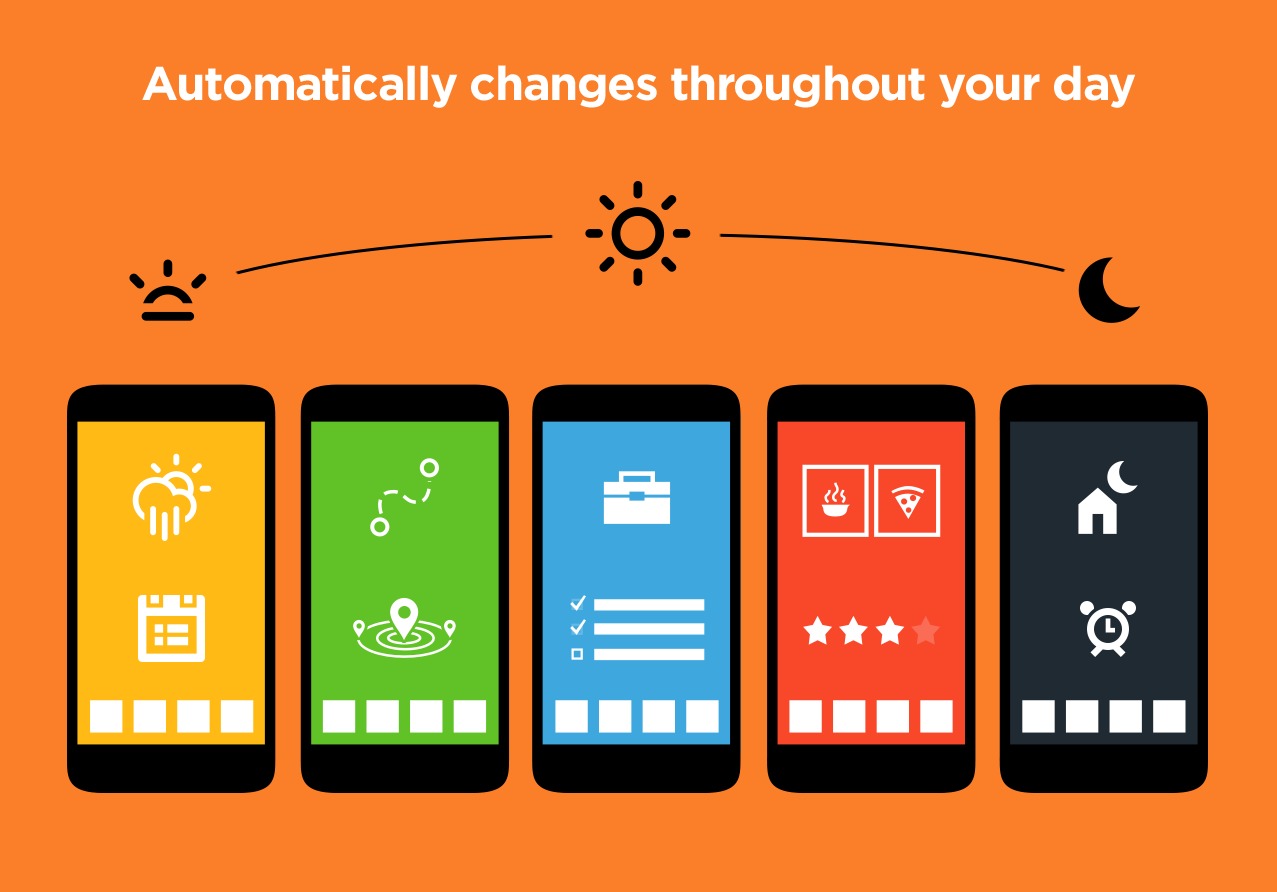 There is almost an embarrassment of riches in Android when it comes to homescreen launchers, but these days, launchers seem to be gravitating towards smart customization. Seeing this trend, Yahoo is announcing at CES 2014 that it has acquired Aviate, a relatively new smart launcher that is still in beta.
We took Aviate for a spin last October to see if it so far meets its promise of providing intelligence to your smartphone usage. Aviate's system revolves around the concept of "spaces", categorizing your apps based on certain situations or conditions, learning from the user as time progresses. Aviate, then, changes the homescreen depending on the time of day. The beta version was already quite notable in our eyes, but bugs and missing features point out lots of room for growth.
Yahoo has seemingly seen the potential in Aviate. According to the company, Aviate's goal meshes with its own, to bring beautiful and personalized products to users. It's still unclear what this acquisition will eventually mean for Aviate, but for now it's all status quo. Aviate is still in beta but you can download it already from Google Play Store. Yahoo is throwing around the "YAHOO" code to activate the app, but better be quick since it will only work for the first 25,000 users.
One can wonder where Yahoo will eventually be going in terms of its presence on mobile. It has acquired, and unfortunately put down, the once popular Astrid todo service and released a pretty weather app for Android. It has also recently been said to be vying for a voice-controlled personal assistant of its own. With this Aviate acquisition, Yahoo seems to be cooking up something that will hopefully be interesting to the Android community.
Download: Aviate on Google Play Store
SOURCE: Yahoo