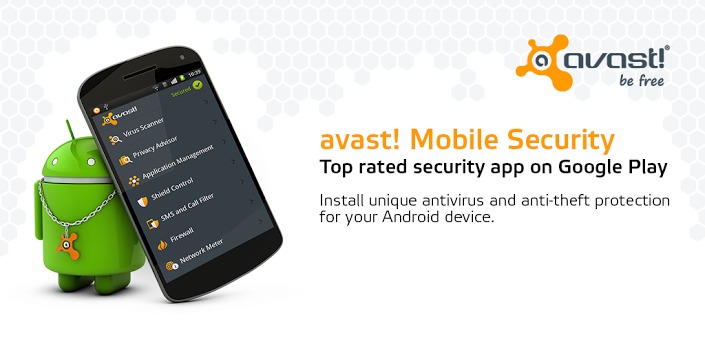 For those of you worried about malware or viruses on your Android smartphone or tablet, avast! Mobile Security is one of the highest rated apps. Between being a long-lasting player in the PC security sector, and having amazing anti-theft features this is one of our favorite security apps. And today it just got even better with a brand new update and new features.
Today the folks from avast! have just updated their popular Mobile Security app for Android and along with some improved user interface elements comes even more features. While the update isn't major on any front, they've improved the features and offering, as well as enhanced the general user interface to make things simpler.
Today's update brings a simplified and easier anti-theft setup page, and they've improved the anti-theft user interface too. Then it isn't all about looks because they've added a few behind the scene features that are certainly worth mentioning – especially for a AV application. Here's the changelog:
• Simplified Anti-Theft setup
• New Anti-Theft user interface
• Improved uninstall protection of apps
• File Shield (also scans downloads)
• Full activity log
• Option to disable sending SMS to avast! Account
• Folder scanning
• Vietnamese localization
They've improved the uninstall process for protected apps, but most important is probably the full activity log feature, and folder scanning. Both of these will be extremely helpful for those times in need. Hopefully you never lose an Android device to theft, but if so we'd recommend you have avast to help keep you protected. Hit the link below and get it today.
[via Play Store]