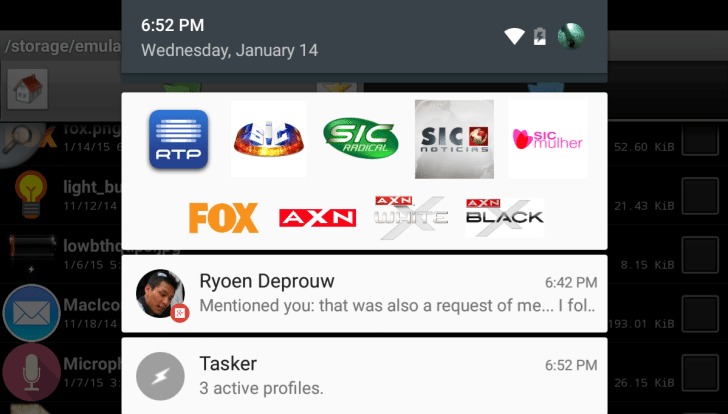 Developer "joaomgcd" – famous for developing Tasker, one of Android's most complete automation tools – is up to his old tricks again with an update to one of his apps called AutoNotification. The app gives you more control on what shows up on your notifications, but this new update gets even crazier. Now you can have notification cards with buttons on them, and even configure for pop-up replies to messaging apps.
Do you want to launch your apps and processes from a notification card? You now have that option with the latest version of AutoNotification. The app can put over 50 buttons into a single notification card. You can now create a remote control – either for your TV or digital TV box – that you can access right from the notification drawer.
And because it's joaomgcd, there's always an "auto" part of the app. For instance, you can have notifications appear automatically when specific inputs are made – like having a notification card appear with you plug in headphones. The notification can appear specifically with buttons to all your favorite music or media apps.
Another notable addition to the app is the ability to respond to messages inside pop-up windows while the app remains in the background. The developer says this feature works with most messaging apps, but you need to be running Android Lollipop or better. If you already have this app installed, look out for the update. If you want to pick up the app, download it from the link below.
SOURCE: Joao Apps
DOWNLOAD: Google Play Store