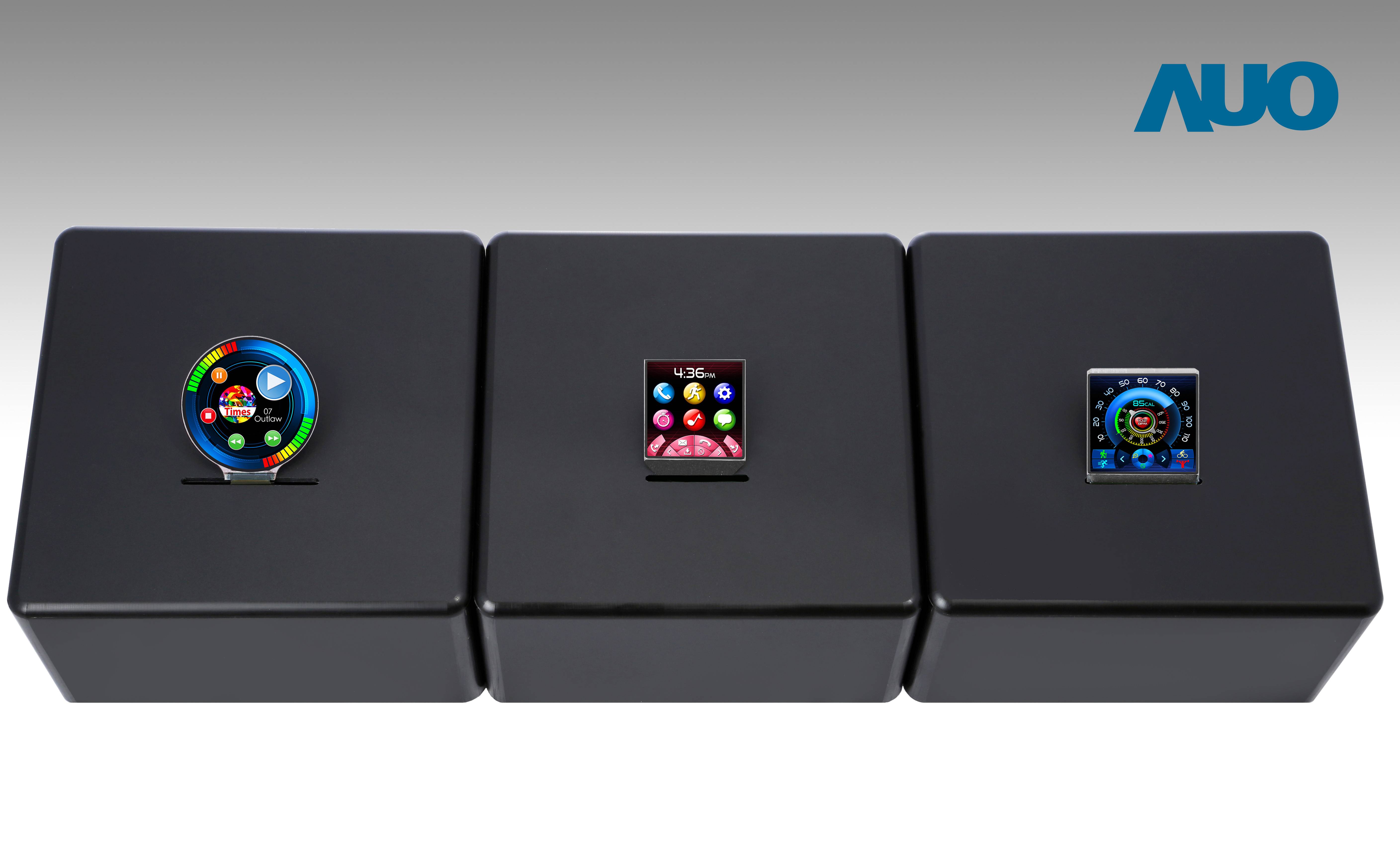 It's not just OEMs that are busy announcing their brand new smartphones, tablets, wearables, etc. Even the folks behind some of the components of those gadgets are also unveiling their new products and offerings, so that maybe next year, they will also appear on the newest devices that will be announced. One such company is AU Optronics Corp or AUO, who announced all their newest display offerings for various kinds of consumer gadgets, including smartphones, wearables and touch solutions for styluses.
First off, for wearables, they have a 1.5-inch and 1.6-inch square AMOLED displays with panel thickness at 0.45mm due to the glass thinning method and helps make the wearables look stylish. The 1.4-inch circle AMOLED display is also ultra slim and light but with high resolution and a wide range of colors. The 1.3-inch transflective LTPS display is to allow images to still be intelligible under the glare of sunlight and at the same time is power-saving. All these new wearable displays are actually slim, trendy, and have low power consumption.
For mobile devices, their 6-inch UHD 4K ultra high resolution display can be used for the high-end mobile devices (we assume it is expensive). It has high brightness, a wide array of colors, and because it is hi-res, images can be shown with extremely sharp details and depth. Although why you would need that on a 6-inch screen is still up for debate.
Finally, AUO also has integrated touch solutions for mobile devices, including a 14-inch oT-Lite that can support a professional graphic stylus that can make the drawing or writing experience more intuitive. They also have in-cell touch panels, specifically a 5-inch self-capacitance one with an a-Si TFT-LCD and a 5.2-inch Full HD in-cell touch panel with LTPS process technology. Let's see which devices will soon sport any of these new products from AUO.
SOURCE: AUO