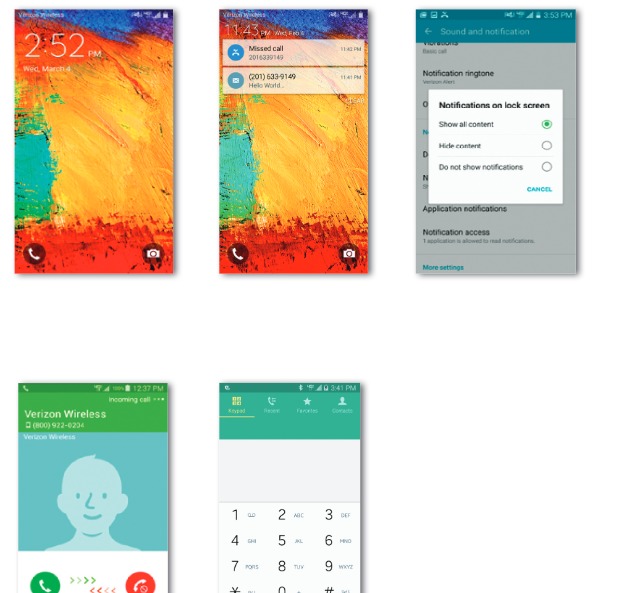 And the Lollipops keep on coming. Two more US carriers announced that they are bringing the latest Android update to several Samsung devices. AT&T said that the Samsung Galaxy S 5 Active and the Samsung Galaxy Alpha will start receiving their updates starting today. Meanwhile, Verizon also announced that they are bringing Android 5.0 to the Samsung Galaxy Note 3 after rolling it out to other OEM's devices the past few weeks.
AT&T started updating the Samsung Galaxy Alpha on Tuesday, finally giving users Android 5.0.2. The file size is a huge 1GB, which is still lower than previous updates. The Samsung Galaxy S 5 Active will also start receiving the Firmware Over the Air (OTA) update by today and it's a little bit bigger compared to the Alpha, at 1.4GB. In their esupport page, it only says that it is rolling out Android 5.0, so it may be a little bit behind than the previously mentioned device.
Meanwhile, Verizon's announcement of the Galaxy Note 3 update is all about highlighting what are the great things you can enjoy now that your device will have what some consider is one of the best Android updates in recent years. Aside from the much discussed Material Design (which by now we have to admit looks pretty good), Lollipop brings lockscreen actionable notifications, the FAB or Floating Action Button, and parallax scrolling effect (which users of the other platform may be used to). The Touchwiz UI of Samsung, which is not everyone's favorite, has reportedly been improved as well with this latest update.
Given the size of this Lollipop, it is of course required that your devices be connected to the WiFi and not just your smartphone's data. If the update hasn't reached you yet, you've already waited this long, so why not wait a little more?
SOURCE: AT&T (1), (2), Verizon