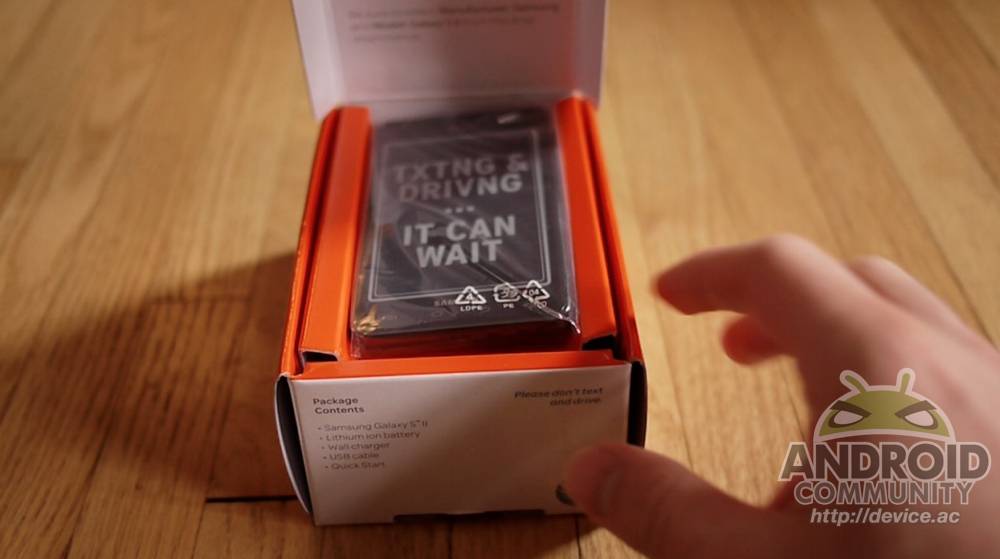 In the mail today we've received a lovely surprise, no less than the AT&T version of the Samsung Galaxy S II. What we've got for you below is a full hands-on rundown of the features you'll be working with here on the AT&T iteration of this device specifically along with a brief review of what this device will contain in our full review. Remember that this is not the first time the Galaxy S II has been released here in the states, but it is the closest we've gotten to the original version yet – more on that in the deep! AT&T, are you the best carrier of this device yet?
What this AT&T version has that the Epic 4G Touch does not is a whole tiny handful of things, most of them carrier-specific apps. The most obvious point of difference you'll notice right away though is the size of the display. While the Epic 4G Touch has an enlarged 4.5-inch display, the AT&T Galaxy S II has the same 4.32-inch display that the original (international) version of the device. Of course there are quite a few differences between the original and any of the USA versions of this device, apps and the giant joystick on the original being the most obvious.
[vms a79e78aaeda80516ae2a]
The good thing we can rely on here is the original Samsung Exynos dual-core processor clocked in at 1.2 GHz. This is one of the most powerful dual-core processors on the market today and has beaten out several other dual-core processors in benchmark tests here on Android Community in the past. This device might be the last (of two) devices in the USA to carry this exact processor, the first one being the Epic 4G Touch. You can see in the video in this post that the device is made to fit nicely in the hand and hit the sweet spot for optimal everyday use as well as screen brightness and sharpness with its Super AMOLED Plus display.
We're looking forward very much to taking this device through the obstacle course soon to give you a good idea what you're looking at for the October release. My own first impression is that I'll be using this version much more than I've used the Epic 4G Touch simply because the WiMAX (and the 3G, for that matter,) have been very unreliable thus far AND because this 4.32-inch display seems like, again, the sweet spot for optimal everyday use.
Check out the video and let us know what you need to know about this device so I can answer all your questions in the full review!