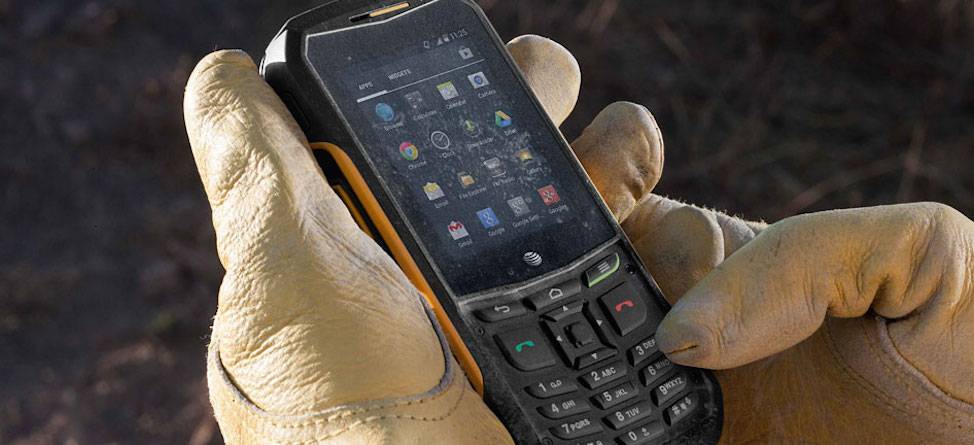 Sonim Technologies may not be a known brand in the mobile industry (at least, not yet) but it's determined to bring its XP6 LTE Android phone in the US. The handset which is said to be ultra-rugged will be released by AT&T in the country.
Sonim has started to manufacture tough mobile devices but still at the most affordable prices. Sonim products are guaranteed to last a long time as they can survive the toughest environments. The Sonim XP6 specifically is rated IP68 and IP69 and is certified MIL-STD 810G.
Special features include a tough touch screen display that is viewable under direct sunlight and can survive drops and extreme impact, extra loud 103db speaker, noise cancellation, and some advanced audio capabilities. The Sonim XP6 is perfect for those people who need to use two-way radio devices for work. The phone also comes with robust accessories like a magnetic charging cable, remote speaker microphones, and car kits and headphones. You can imagine this phone is ideal for those who work in tough environments like the industrial field or construction sites.
AT&T is offering the Sonim XP6 for $17.5/month with no downpayment but under a 2-year contract. On a Next 18 plan, you can get the phone for $21.88/month also with $0 downpayment. Phone is also available for $26.25/month in AT&T Next 12. It's $149.99 with a standard 2-year agreement but if you want the phone with no contract, it will be $524.99. There's a special offer for government and business customers: $99.99 with AT&T Enhanced Push-to-Talk (EPTT) and a 2-year agreement.
This feature phone designed for tough work environments. It can survive high drops, impact from the concrete floor, freezing temperature, and the mud. It can even survive up to two joules of crushing impact force so you don't have to worry about bendgate problems.
Two-way radio communication is still needed these days. It's simple and speedy so it's very reliable. Other smartphones may offer more but this feature phone that promises tough and rough use is more than enough for people who really need it.
SOURCE: AT&T