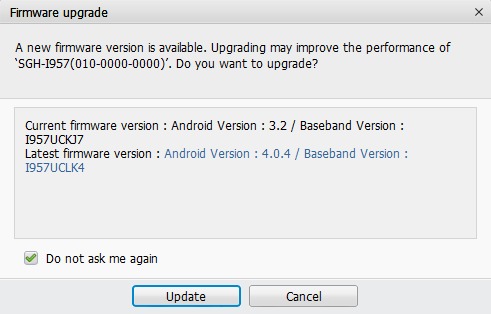 It has been a rather long wait for all those Samsung Galaxy Tab 8.9 LTE owners on AT&T, but today they're finally getting a software update for their beloved tablets. Sadly they're still on Honeycomb, and today you will all be able to enjoy Android 4.0 Ice Cream Sandwich. While we wish this was Jelly Bean, it isn't, but head down below for additional details.
All other variants of the Galaxy Tab 8.9 seemingly have already received Android 4.0 Ice Cream Sandwich, and now it's your turn AT&T users. This update won't be arriving over the air however, and you'll be required to plug your slate into a PC and use Samsung's Kies software. It's rather easy, and should only take a few minutes (or 15) to complete.
For those that haven't resorted to other options like rooting and installing CyanogenMod or many other ROMs, if you're running a stock tablet feel free to fire up Kies right this minute and enjoy Ice Cream Sandwich. You'll experience a brand new user interface, complete with TouchWiz, and everything that makes Android 4.0 and beyond even better.
You'll be going from Android 3.2 Honeycomb all the way to Android 4.0.4 Ice Cream Sandwich, and we have a feeling you might not get Jelly Bean — but have hope. For those looking for additional details on what the update will include, as well as links to Samsung Kies and more you can start by clicking here for everything straight from Samsung. Give the update a try and let us know how it all goes. Enjoy!
[device id=1676]
[via Samsung]