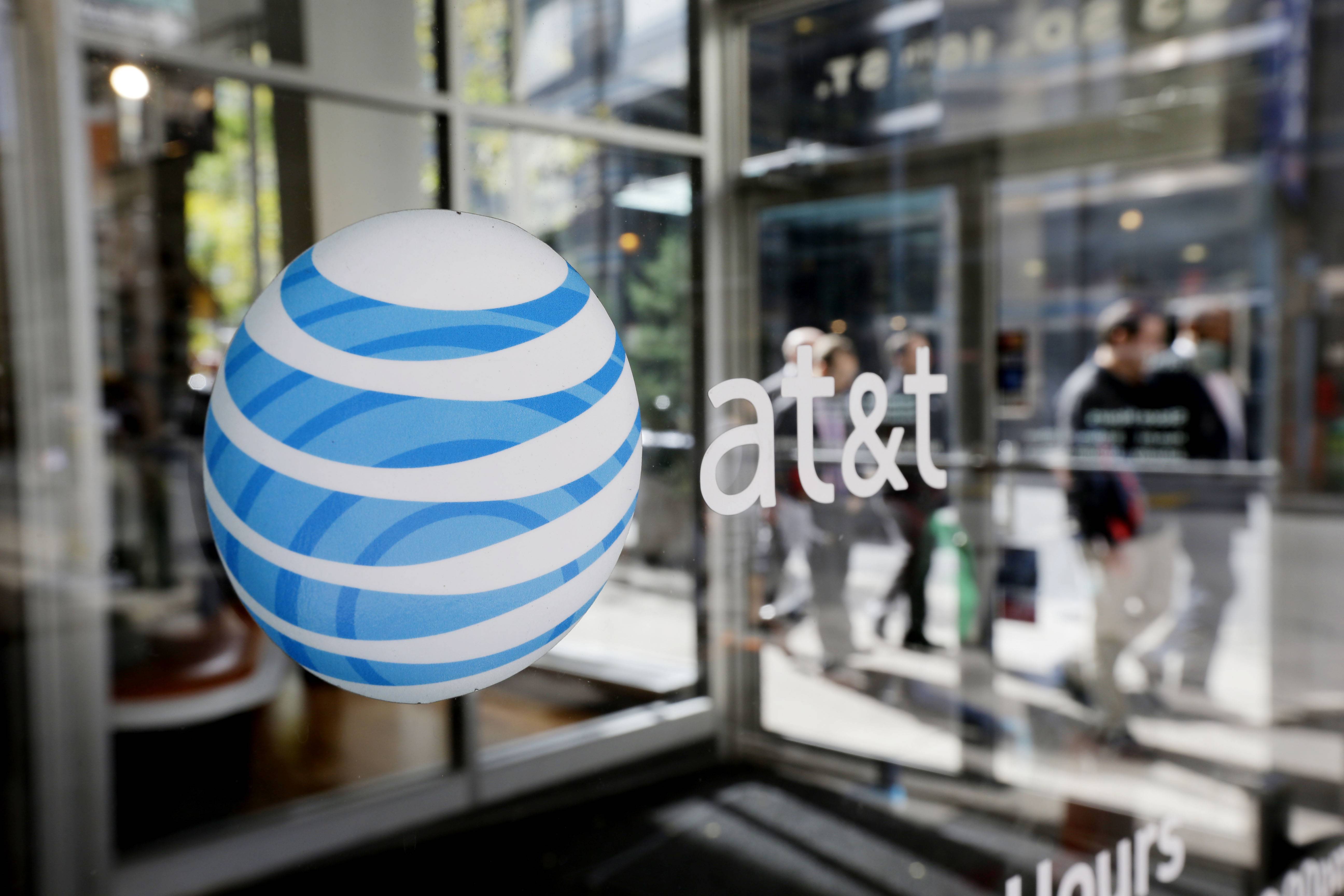 US carrier AT&T says that their user base have two countries that they travel to the most, whether for business or pleasure: their neighbors Canada and Mexico. So it is only right and logical that they would offer new roaming programs so that their customers will not actually have to spend so much on calls, texts, and data every time they will be traveling to and from there. So now AT&T is offering several new packages, most at no additional cost, to help them with their roaming needs as they go to these two countries.
In this Wednesday, Oct. 17, 2012, photo, an AT&T logo is displayed on an AT&T Wireless retail store front, in Philadelphia. The flow of customers into AT&T's wireless stores slowed further in the latest quarter, putting the company far behind rival Verizon Wireless. AT&T Inc. on Wednesday, Oct. 24, 2012, said it added a net 151,000 new customers on contract-based plans from July through September, the lowest number for that period since at least 2003. (AP Photo/Matt Rourke)
By May 20, you'll be able to get the Mexico roaming feature if you switch to the Mobile Share Value 15GB and higher plans. You will be able to have unlimited calls, texts, and even using your data plan when you travel to Mexico. For new AT&T customers who will choose the Unlimited Plan and for those who are already on this plan, you will not get any roaming charges when you travel between the US, Canada, and Mexico.
But to activate that, you would have to add the AT&T Roam North America SM and the Roam North America Data SM to every smartphone that you have on the Unlimited Plan to each smartphone and tablet in order to activate roaming. But you won't incur any additional charge if you do so, either manually by going to att.com or by calling the AT&T hotline.
Those who are on business lines will also be able to enjoy the Mexico roaming, that is if they switch to any Mobile Share Value 15GB and higher plans. All of these new Canada and Mexico roaming features will be available starting May 20.
SOURCE: AT&T