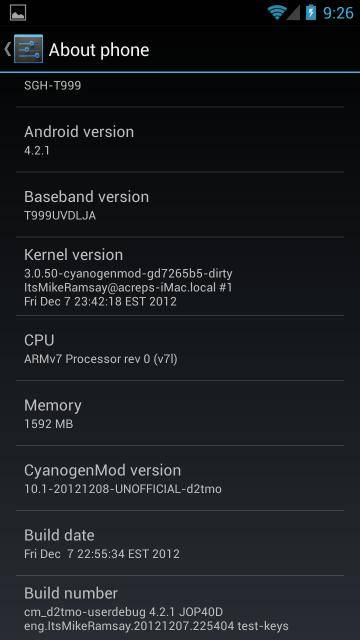 Those sporting a Samsung Galaxy S3 with either T-Mobile or AT&T, you have a new flavor of Cyanogen available for use. But before anyone dives in, this one does come with a warning. This is a release of CM10.1, but an unofficial release. It is also considered an early release, which really means that a few items are not fully working.
The ROM has come by way of XDA Recognized Themer itsmikeramsay and it is based off of the 4.2 AOSP and the official CM10.1 ROM. This ROM is coming by way of a trusted developer, though you will still see the "unofficial" tag in the version number. Perhaps more important here, lets get into the features that aren't working just yet.
The list of issues begins with the camera, which rather simply is not working in this build. Assuming you can live without a working camera, the other issues include a headphone jack that doesn't work during phone calls and lockscreen shortcuts force closing when setting system icons outside of the stock theme.
Otherwise, there is also a note that Bluetooth will be sporadic. The Bluetooth is said to be working from a fresh boot, but will not turn back on should you turn it off. And lastly, MTP support. The details note that this "may show SD-Card as Internal Storage and Vice-a-Versa when mounted." All said and done, this version may not be ready for everyone just yet, but for those with a Galaxy S3 on T-Mobile or AT&T, it does seem like one keeping an eye on.
[via xda]