Starting ASUS's latest update of its Zen UI for the ZenFone 2, there was a new app added for managing apps that start automatically and run in the background – the Auto-Start Manager. This update rolled out to most of the ZenFone 2 variants – and there are a lot of those. ASUS hopes that the app will help make battery life just a little bit longer and UI operation just a bit smoother.
Basically, ASUS is thinking this way – the Intel Atom Z3580 in the top-of-the-line ZenFone 2 variant is clocked at 2.3Ghz, supported by 4GB RAM and pushing pixels to a 5.5-inch Full HD (1080p) IPS LCD display, and all of these is putting too much strain on the 3,000mAh battery. That battery rating is right around average for flagships these days, but users are still complaining of short battery life for the phone. This is why the Auto-Start Manager app was rolled out.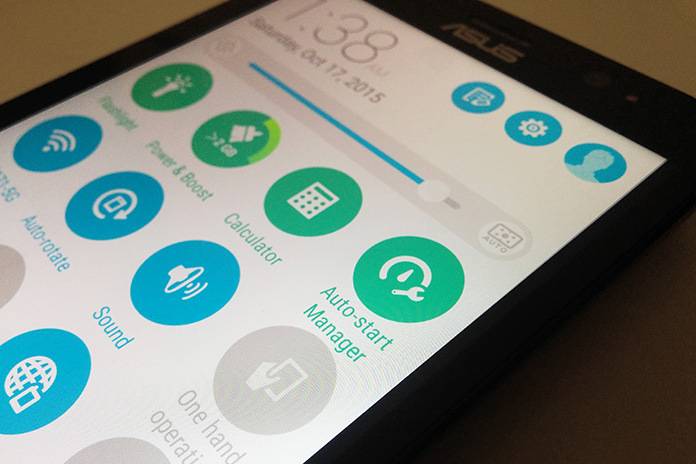 It's located in Zen UI's top notification drawer, and it does one thing – it allows you to either allow or deny apps that would auto-start in the background. When apps do that, they consume battery and RAM, so it is in your best interest to stop these apps from auto-starting. The rule of thumb is – if you receive constant notifications from an app, like SMS, Facebook, Twitter, alarm clock apps, email, you set these to "Allow" in the Auto-Start Manager.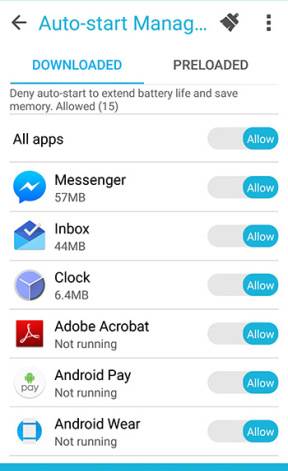 Anything else that starts in the background, like games, one-time utilities and other stuff, you can set to "Deny". ASUS hopes this will visibly affect your battery life for the better, and also give you a smoother running process. That's pretty much what the Auto-Start Manager does. And this is an ASUS only app, unless some good soul ports it out of Zen UI for everybody else (wink wink).
SOURCE: ASUS