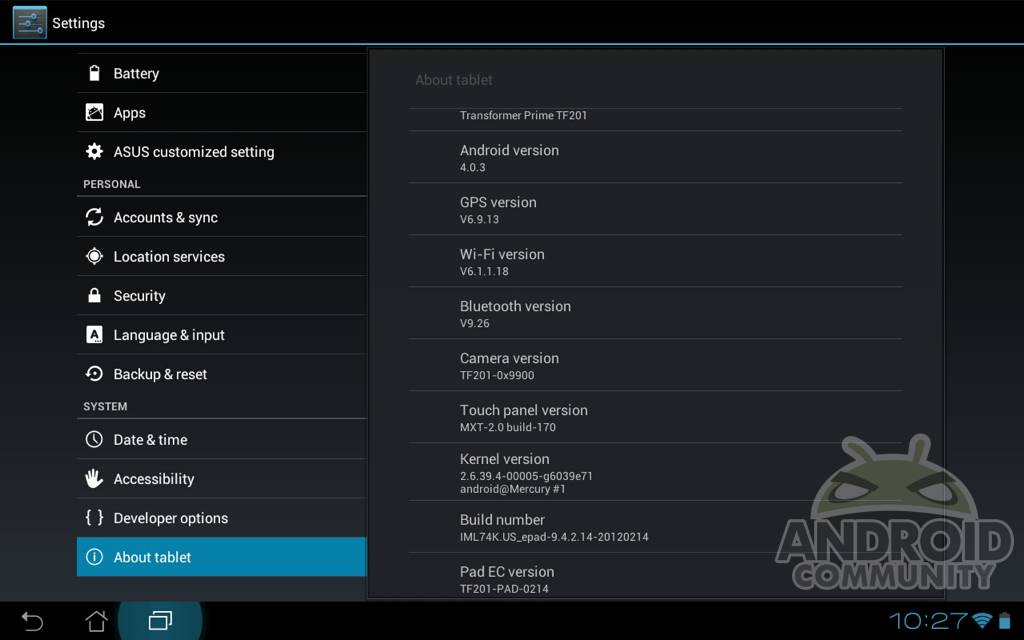 ASUS has just issued another over the air update to the popular Transformer Prime quad-core tablet. The software is pushing out now to devices and users should be receiving it as we speak. It is extremely small and brings us to build 9.4.2.14. Once again this update is aiming to fix the random reboot issue some are having.
ASUS just pushed an update a few days ago back on February 8th but apparently they missed something because this minor update is different. The build only changed a tiny bit so we are assuming this was something rather small. While I've personally never ever had a single random reboot on my Prime with Ice Cream Sandwich, many users are still reporting the issue.
While ASUS hasn't provided a change log to the update rolling out as of late last night and today, it should help the reboot issue. According to multiple reports over at XDA the update has indeed solved the reboot problem, and improved battery life too. Something I'm sure everyone can appreciate. As a small warning the update does and will break root access. So be sure and stay away if you like root. Another option is using OTA RootKepper from the Android Market to restore root — works like a charm.
As usual head to settings > about tablet > system firmware update and enjoy the latest and greatest from Google and ASUS. Sound off below should you have any problems or concerns.
[device id=1934]