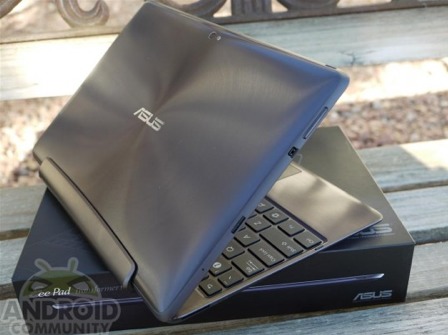 Yesterday brought all kinds of exciting news for ASUS Transformer Prime owners and now we have even more. We learned the bootloader will be unlock-able, and that it will be getting the much anticipated Android 4.0 Ice Cream Sandwich update starting January 12th. Now today the root method we mentioned earlier this week has officially been released, and is as simple as a click.
Thanks to the popular developers from @TeamAndIRC we not only have an awesome and simple root method for the Transformer Prime quad-core tablet, but they've released it as an easy 1-click root and unroot tool. The root method was shown off on video yesterday (linked in timeline below) and today the full method is available for anyone with a Windows PC.
The steps are extremely simple. If the image above doesn't give you an idea of how easy this is then I don't think I can be much help. Select 1 for root — done! Obviously users will need to have ADB and the Android SDK up and running properly but if you're planning to root your device you probably should have that done already. Here are the extremely simple instructions just in case someone needs them.
— Download the root tool .zip
— Plug in your Transformer Prime and make sure to install the drivers located in the included .zip
— Run the viperMOD Primer Tool.exe and choose an option.
— Done!
All of the details can be found over at the RootzWiki thread. Make sure to ask any and all questions before proceeding and remember — continue at your own risk.
Enjoy!
Update: After the last update the original Transformer wasn't able to be rooted. It appears this simple 1-click method works on the original Transformer too. Good luck!
[device id=1934]