Today the folks from Gameloft have issued a quick update to one of their best games to date. That being one of my all-time favorite racing (or any) game for Android — Asphalt 7: Heat. This impressive racing game has always been a favorite of mine and now it just got better. They've announced two new Nissan Nismo special edition cars, new events, tracks and more.
Asphalt 7: Heat has been updated to allow all you racing fans some extra fun for the weekend as we get ready for the holidays. For those that don't dare drive during the holiday rush, just stay home and drive through the streets of Tokyo in a brand new race track for Asphalt 7.
Gameloft's promises two new high speed special Nissan event challenges, a limited edition Nissan race track through the streets of Tokyo, followed by two brand new race cars you can save up and enjoy. The Nissan Juke-R, as well as a special edition Nissan Nismo Juke. Both of these new options are pictured below for you race fans.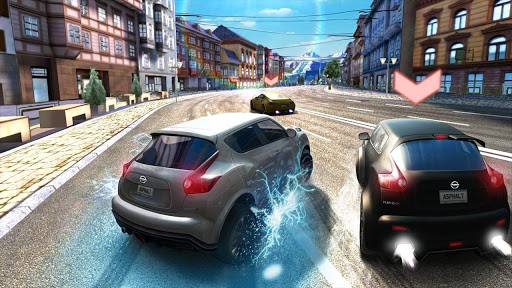 For those that have ever updated a Gameloft game, especially Asphalt, it could take a few minutes so be prepared to find a nice stable WiFi connection. Even with the option for incremental updates in the Google Play Store Gameloft still wants me to download the entire 1.6 GB game again, so it'll take a while. Give it a go right this minute by heading down to the Google Play Store.