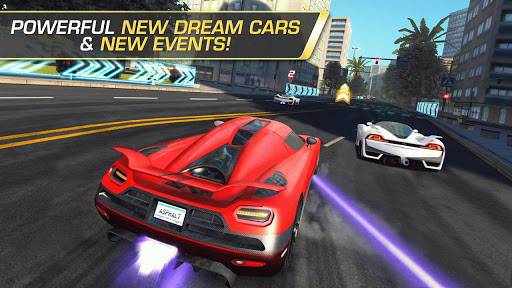 The extremely popular and high-octane racing game from Gameloft has just received a pretty massive update with plenty of new goods. For all you race fans Asphalt 7: Heat just got even better than it already was. Yesterdays update added tons of additional features, races, and of course cars. Now we have more sports cars and supercars from Lamborghini to enjoy.
The update is massive and comes in around 1.5GB, so you'll certainly want to update using a WiFi connection – but it's worth it. It even added a little 20 second HD video clip to my device, so that's something you'll want to delete after the update. Those few things aside this game just got even better and will offer plenty of fun.
In addition to the nearly 60 cars and 15 tracks already available, we now have more options, additional tournaments, tracks, cars, Cup races, and even a lottery to win the impressive Koenigsegg Agera R sports car. Here's the full list of changes right from Gameloft.
POWERFUL NEW UPDATE
Enjoy this high-octane update and rock the street!
➤Melt the asphalt with the new SSC Tuatara.
➤New lottery: The only way to win the Koenigsegg Agera R.
➤2 new cups: Lamborghini and SSC Tuatara!
➤Brace yourself for events and limited-time cups.
Think you can handle more speed? Hit the nitro!
Crazy and challenging new content coming soon!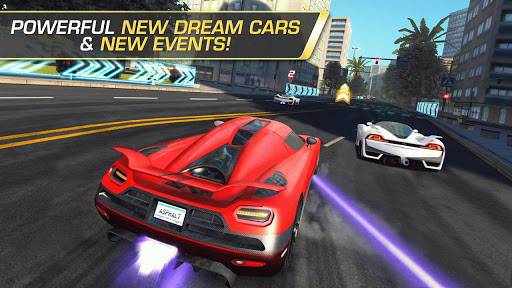 We've also been told the update should fix a few issues users have been having on devices since being updated to Android 4.1 or 4.2 Jelly Bean, but we've experienced none of those issues here. The Asphalt racing series continues to be one of the best racing games for Android, and hopefully we'll see Asphalt 8 later this year.
[via Play Store]