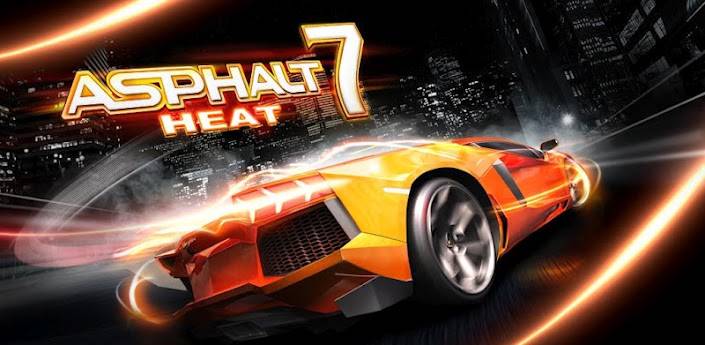 Gameloft's latest racing game is finally available starting today in the Google Play Store. After being announced way back at the beginning of June, and said to be coming June 25th Asphalt 7: Heat is now here. It was delayed about a month exactly, and has been on iOS for some time, but today Android fans get to enjoy it.
Gameloft announced Asphalt 7 was going to be available around the end of June, and the release date came and went without a peep. We've not heard a word since but today it's finally raced into the Google Play Store. It'll only cost you a buck, so if you like racing games I'd suggest you give it a try.
Hit the streets in the latest racing game from the hit franchise with over 60 licensed and official cars, 15 tracks, and 6 different game modes. The graphics have been improved over my favorite racing game Asphalt 6, and it appears to be compatible with most of my devices. More than likely the delay was to get it compatible with Google's Nexus 7, since it was supposed to launch right before Google announced the tablet. Either way Asphalt 7: Heat is finally here so check it out and expect a review coming soon!
[via Play Store]