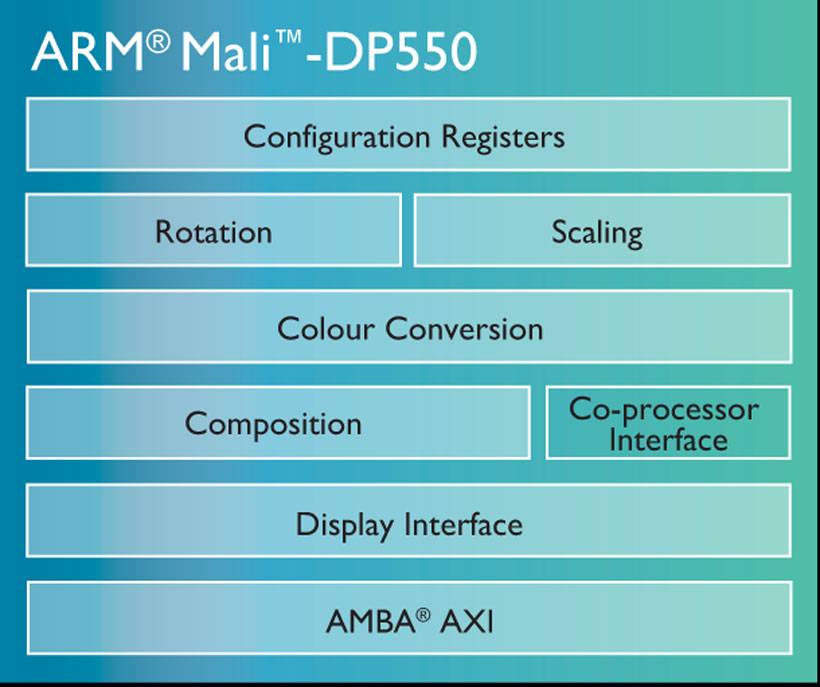 ARM has announced a new suite of integrated media IP that is designed to deliver rich content to users of mobile devices. ARM notes that the new IP is ideal for the highest volume segments for smartphones and tablets; the new IP is called the ARM Mali media IP suite.
The goal of the new IP suite is to ensure that graphically intensive content is assigned to the most appropriate processor inside a device to deliver the best user experience with the lowest energy usage. The media suite is comprised of the Mali-V550 video accelerator, the Mali-DP550 display processor, and the Mali-T800 GPU family.
The media IP uses several ARM technologies that are aimed at energy savings. The Mali-V550 and Mali-DP550 processors also have new features including Motion Search Elimination tech that reduces bandwidth by up to 35% to make the device more energy efficient. The ARM Mali-T800 GPU family includes the Mali-T820, Mali-T830, and Mali-T860.
The 820 is aimed at entry-level products and promises up to 40% more performance density compared to the Mali-T622. The T830 is up to 55% better performing than the T622, and the T860 is up to 45% more energy efficient than the Mali-T628 GPU. ARM's Mali-V550 is the first single-core video encode and decode solution for HEVC in the industry.
It offers scalability to 1080p/60fps on a single core and up to 4k120 on eight cores. It is the first ARM video IP to support multi-standard codecs including HEVC (H.265) for encode and decode on a single core. The Mali-DP550 supports up to seven layers of composition for image rendering optimization. It also has a co-processor interface for integration with ARM partner IP blocks and can be configured to support a range of resolutions. All of the products are available for licensing now and are expected to hit the market inside devices in late 2015 and early 2016.
SOURCE: ARM