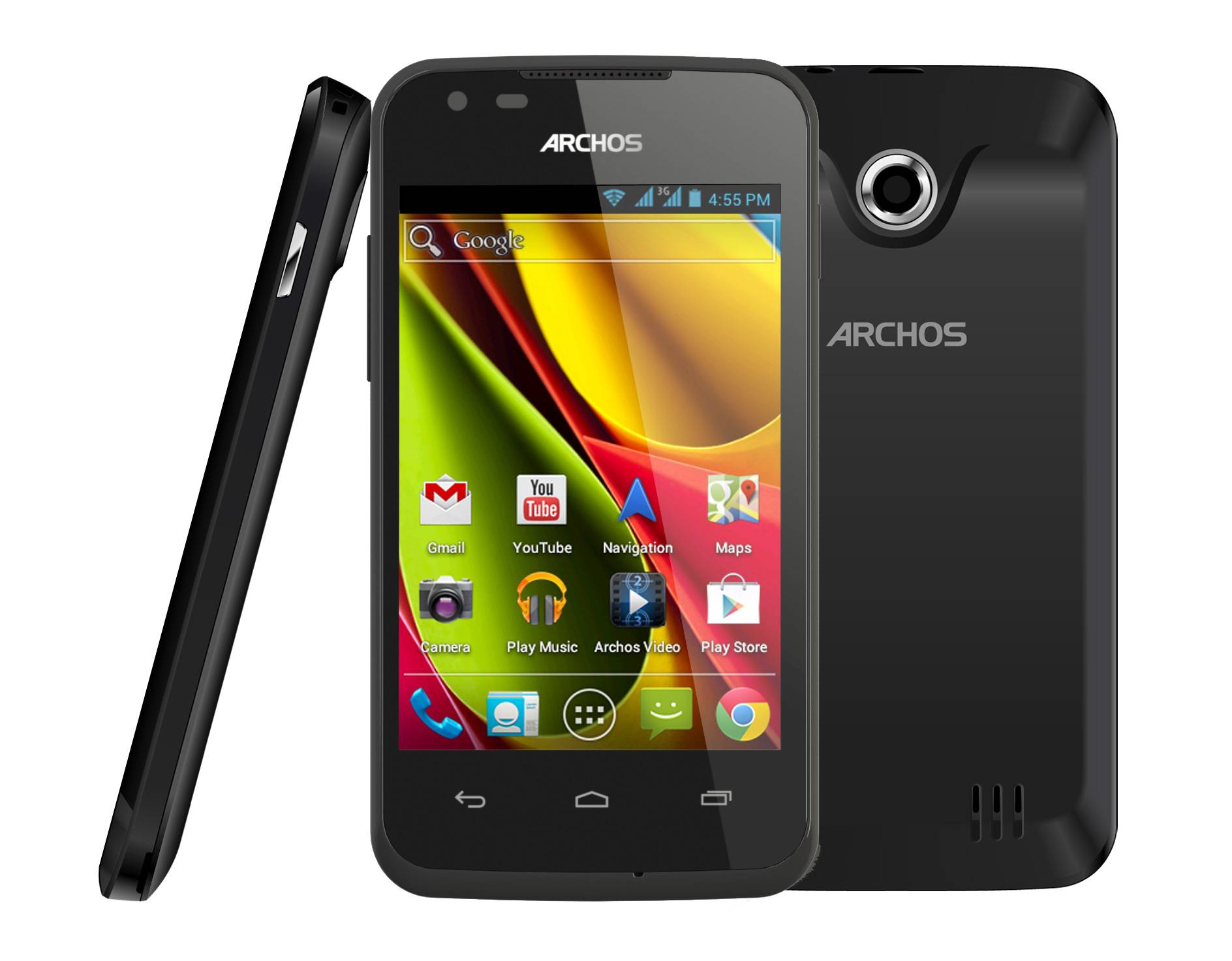 Putting an end to the rumors, Archos has officially announced their line of smartphones. There are three models in total and they are being touted as being affordable and unlocked. Pricing will begin at 79.99€ ($99.99) and these handsets are expecting to arrive in May. At this point Archos has mentioned the initial availability will be for those in Europe.
With that in mind, lets get into the specifics. The Archos smartphone line consists of the 50 Platinum, 53 Platinum and the 35 Carbon. Those familiar with the Archos way of doing things likely realize that means these phones will arrive with display sizes of 5.0, 5.3 and 3.5-inches. We are talking IPS displays here and the Platinum devices will have resolutions of 960 x 540 with the Carbon model coming in at 320 x 480.
The Platinum models will be running Android 4.1.2 Jelly Bean and with features to include a quad-core 1.2GHz Qualcomm 8225Q processor with 1GB of RAM, 4GB of internal storage, microSD card slot, 2 megapixel front-facing camera and 8 megapixel rear-facing camera. The 50 Platinum will have a 2000 mAh battery and the 53 Platinum will have a 2800 mAh battery. The 50 Platinum will sell for $219.99 and the 53 Platinum will sell for $249.99.
Shifting over to the 35 Carbon and we see a device that will launch with Android 4.0 Ice Cream Sandwich and hardware specs to include a 1GHz Qualcomm 7225A processor, 512MB of RAM, 4GB of internal storage, microSD card slot and a 1300 mAh battery. This model will also have a front and rear-facing camera, both of which are VGA in quality. The 35 Carbon will sell for $99.99.
Otherwise, all three models will have a "pure un-skinned" version of Android along with Google certification. Basically, that just means you will find the Google apps including the Play Store. These are also dual-SIM handsets with SIM 1 being for 2G (GSM/GPRS/ EDGE 900/1800/1900 MHz) and SIM 2 being for 2G/3G (WCDMA 2100 MHz). Archos has also said these will bring support for HSDPA and HSUPA.
[via Archos]