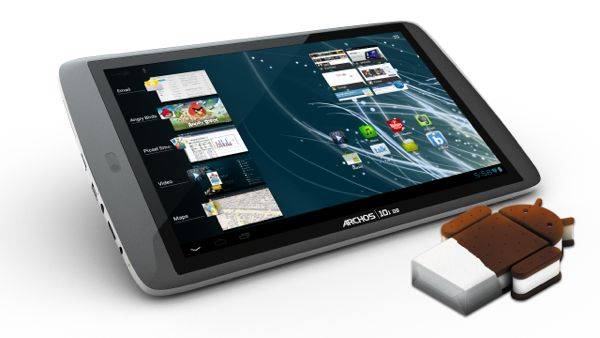 Archos recently released Android 4.0.3 Ice Cream Sandwich for the G9 series of their Android tablets. It has only been available for a short time but it looks like they are on top of things and have already started fixing some minor bugs. If you own an Archos G9 and recently updated to Android 4.0 ICS this latest firmware update today should solve some of those WiFi issues some have been reporting. More details and change-log after the break.
Their naming scheme is a bit confusing but the Archos G9's are currently running on Android 4.0.3 Ice Cream Sandwich, but the build from Archos rolling out today is 4.0.5 — not Ice Cream Sandwich, but that is the version of Archos' own firmware. Apparently with ICS they've had a few issues with WiFi going extremely slow after being on for more than a few minutes. Some users have also reported no audio or audio issues with HDMI-out and streaming video or games. Archos has quickly fixed the problems and the update is available now for those interested.
As always the update should arrive over the air for the devices, but you can manually go to Archos.com and download the update yourself should you chose to take that route. For more information and the full change log head here to get started. We wish all manufacturers issued updates this fast, because Ice Cream Sandwich for the Archos tablets has only been available for a few weeks. If you've been having any of the above mentioned problems get the latest firmware and let us know in the comment section below how things go.
[device id=1627]
[via Twitter]