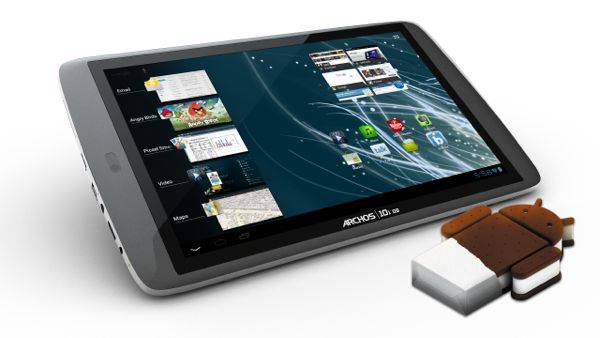 Back in early January Archos announced that Android 4.0 Ice Cream Sandwich would be landing for their G9 series tablets in the very near future. Now a few months later it has finally arrived and starting today the Archos G9 series such as the G9 80 and 101 are getting the update to Android 4.0 ICS bringing the usual changes and improvements with the latest from Google.
The update is listed by Archos as v4.0.4 but that is their build number. You will be updated to the latest Android 4.0.3 ICS upon accepting the upgrade and along with all the UI changes and performance improvements are bug fixes and new features from Archos themselves. The full changelog can be seen by clicking here. The Archos G9 update to ICS brings tons of new features to media and file manager apps on the tablet, music controls on the lockscreen, Xbox 360 gamepad controller support and more.
To get started today the update should appear right on your device, or manually push the update by going to settings > about tablet > and check for updates. Optionally, you can download the update from Archos.com and see all the details from the official Archos site and link below.
[device id=1627]
[via Archos]