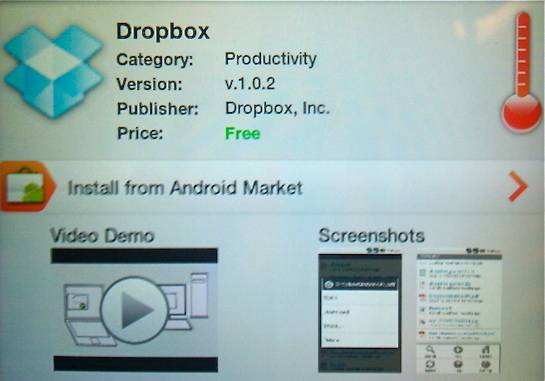 Google has been busy updating the Android Market over the last few weeks. Several changes, especially one major overhaul to the User Interface for the Market itself, have lead many to believe that even more changes are in store soon into the New Year. For AppsFire, a portal that allows users to find new and interesting applications, they've tapped into a change in API settings that now allows for developers to add video demonstrations of apps.
According to AppsFire, Google made the API changes recently, and the fact that they didn't announce it, even back at the beginning of the month when they did announce changes to the Market, is the main reason more developers haven't implemented the change. AppsFire is actually one of about 500 different applications that have taken advantage of the changes, and implemented videos to show off their applications.
Not surprisingly, Google is using YouTube to support the videos. There's no word as to when, or even if, Google plans on adding the feature to the Android Market, but the belief is that they'll add it soon.
Will video demonstrations help app sales increase? What do you think?
[via GigaOm]