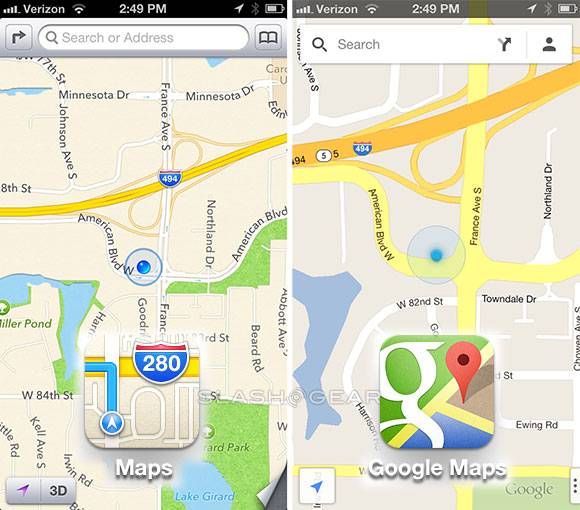 Earlier this year Google released a pretty massive update that completely overhauled their Google Maps application for mobile devices. The new and improved Maps is pretty awesome, although some still miss the old version, but that change was to stay ahead of the competition. That competition being Apple and Nokia.
As you all know, Apple has their own alternative for iOS now, and they've just purchased a maps company to improve their offering. After previous rumors today reports confirmed Apple has acquired a company called Embark, who specializes in Maps and public transportation throughout multiple cities.
As we all know, Apple's attack on the Maps globe didn't go quite as well as they initially planned. With tons of complaints and users begging for Google Maps to return, which eventually did, and made plenty happy. Apple has been working hard on their map option, and it's getting better, and this is one more step to further improve their services.
Reports suggest Embark's current set of options and features in their iOS apps will be directly integrated into Apple Maps, making it better almost instantly. We're also hearing Embark apps for Android have already all been removed, as this will be iOS-only moving forward. Didn't see that one coming, kidding.
Google recently acquired Waze, and Apple also acquired Locationary recently, so this battle isn't going to slow down anytime soon.
VIA: SlashGear