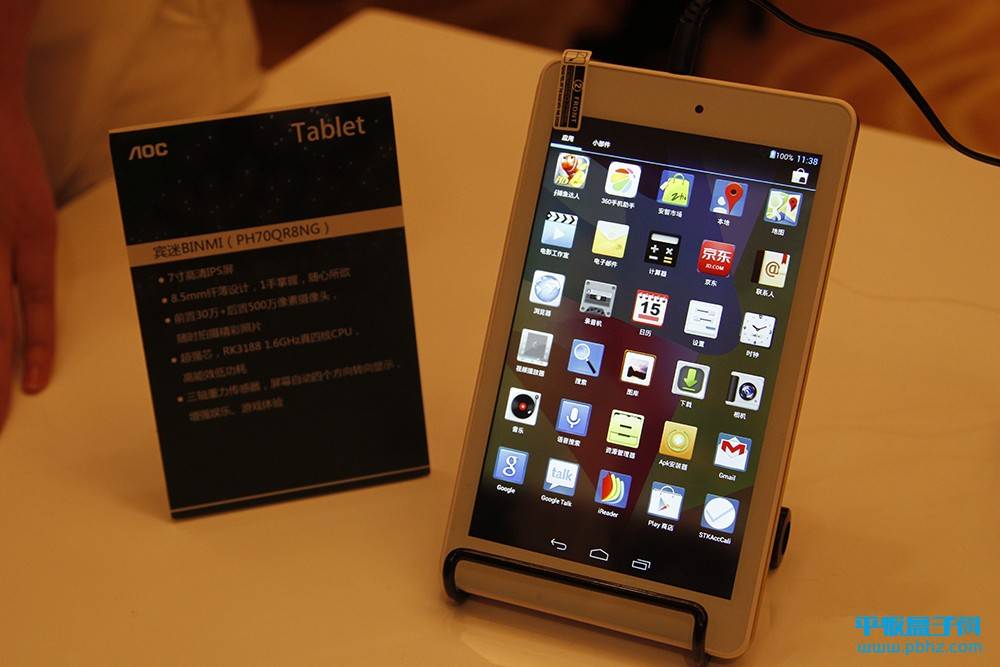 Trying to once more bring its display experience into the Android market, TV and monitor maker has unveiled three Android tablets. But while these tablets may boast of AOC's brand, the tablet themselves are marketed more towards the low-tier segment of the market.
AOC might be more known for its computer displays but it certainly hasn't dived into the portable consumer electronics space completely. Its last foray with tablets was way back in 2011 with the AOC Breeze. Perhaps envying its rivals' continued presence in the market, the company has decided to test the waters of the tablet world. While that may be an interesting proposition, the tablets may not be, unless you're in the market for affordable devices from a relatively reputable brand.
These three tablets come in three sizes of 7, 8, and 10.1 inches. Curiously, the 7- and 10-inch models are more similar to each other. All three are powered by a quad-core Rockchip RK3188, which can run up to 1.6 GHz. Both the smallest and the largest of the batch have 3 megapixel front-facing cameras and a 5 megapixel rear shooter. The 8-inch tablet has the resolution down to 1280×800 pixels and boasts of 3G WCDMA connectivity. The other two are completely dependent on WiFi networks only.
It remains to be seen whether AOC will be able to make a name for itself in this mobile space that is already crowded by big names. For now, the Taiwanese company seems to be more interested in offering these three tablets in Taiwan and China and has not given any word if a global launch should be expected soon.
VIA: Liliputing